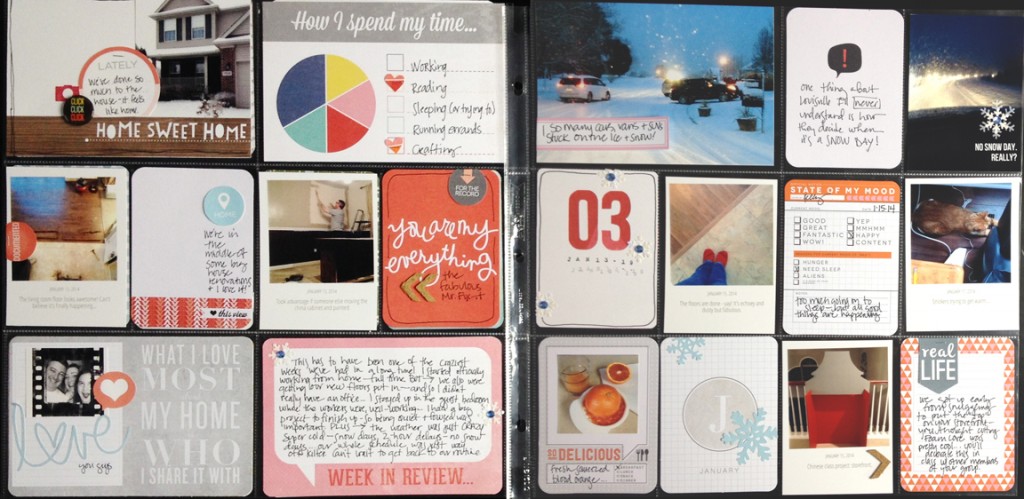 Week 3 came together quickly using the Collect App. However…I'm really not used to how flat the spread ends up being. Either I need to figure out how to add dimension to those prints, get used the how flat it is…or go back to printing the photos and layering it on the cards individually. I used the app in week 4 + 5 too, so so I'll give it a few more weeks before I decide. I will say – I loved how fast it came together…I'm guessing it will be a balance.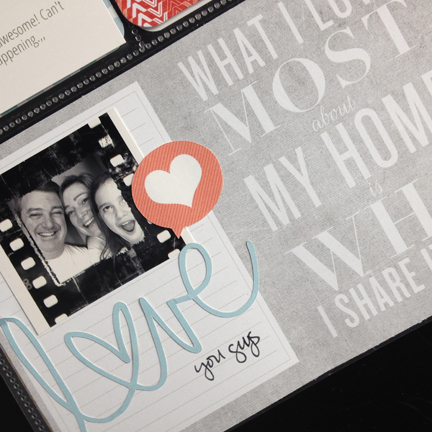 This card is from the January PL kit from Studio Calico – and the cut file is from the Sugar Rush Love You from Hello Forever. The photo was taken at the photo booth at the movie theatre – love that my family humors me – and does these silly little things on a whim.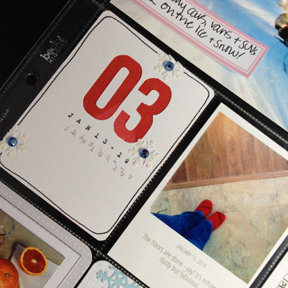 This final shot is of my week card –  I still like this format — again, it's pretty easy to put it together, cutting it out on my Cameo and using my date stamp, a few stickers and my Sharpie pen.
Enjoy your week – and thanks for stopping by.