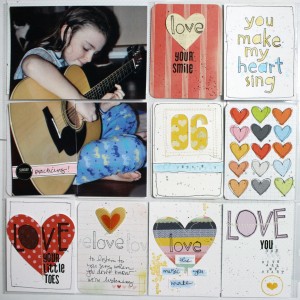 I was so excited to sit down and work on this week's layout. My order for Close to My Heart came in early this week and I was so inspired by the new Hopscotch Alphabet…LOVE it! I've linked to my dear friend Amy's wesbite if you're as crazy about the set as I am and want to get your hands on it…
So here's what I did with it — I used both the upper and lower case with Stayz On ink so I could use my NeoColor crayons to add a little water color effect.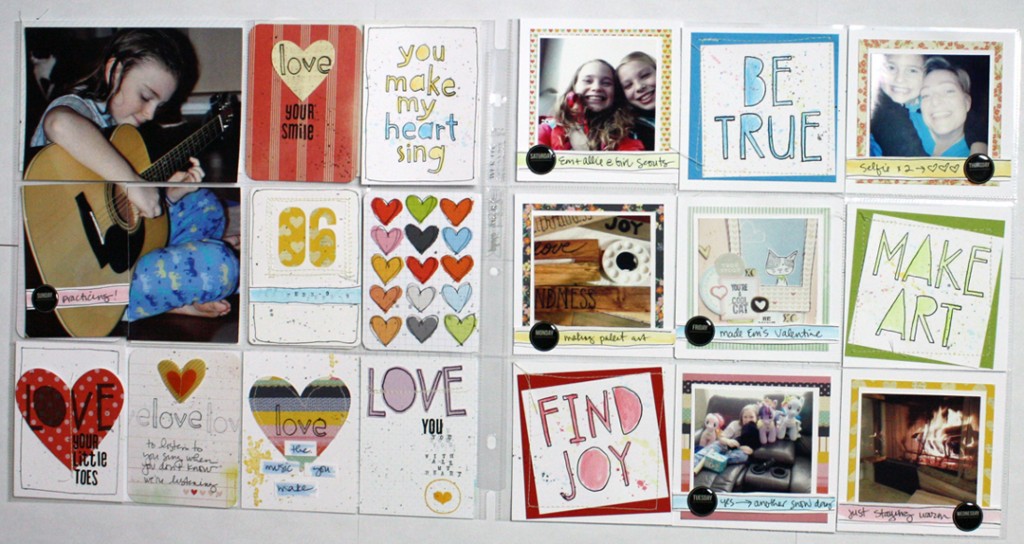 I adored this photo of Emily playing the guitar. She really wanted to take lessons so she could play at summer camp this year. We got the small size — and it still looks to big on her. I can't help but wonder how she will grow and someday, maybe, this instrument will seem small. Time goes by so quickly…
So I decided to enlarge this photo and focus on why it pulled so much on my heartstrings: I love how big the guitar looks, how you can see her little toes (and she does have very little toes!), how she will sing as she plays – when she doesn't think we can hear, and that tiny little smile on her face. I mostly just love her with all my heart…true statement.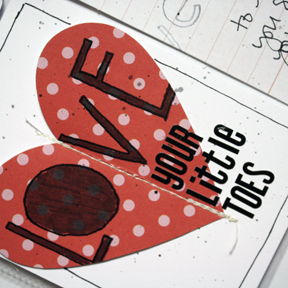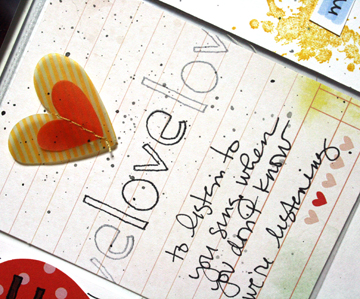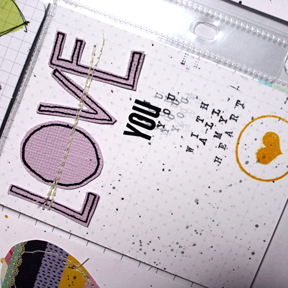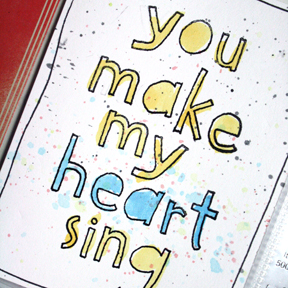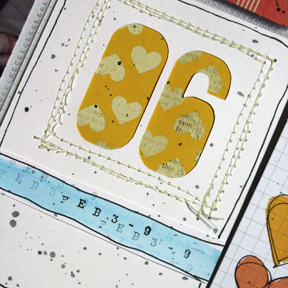 On the right side, I just used one photo from each day of the rest of the week. While I absolutely LOVE the 9 square page protector — it's hard to create those cards, right? All the cards in the kits I have – both from Becky Higgins and the monthly kit from Studio Calico (I used a few of the cards from Copper Mountain and Double Scoop) are either 4×6 or 3×4. So these awesome 4×4 squares take a bit more time to prepare. Which is OK — just a little different.
So, I created 3 using the hopscotch alpha again, the staz on, neocolors and a little bit of stitching. I like how using both the upper and lower cases on the left and the right sides make the whole layout cohesive.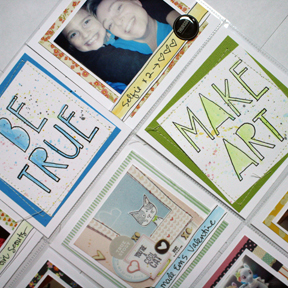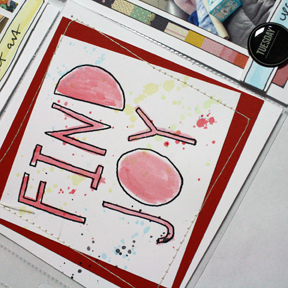 I know this layout focuses quite a bit on what I love…and yet: it's NOT the week of Valentine's! Guess I'm going to have to come up with a different strategy for next week's layout. 🙂 Hope you enjoyed this spread and get inspired to pull out some stamps, grab some paints and make some of insert cards of your own.
Have a happy week!
I