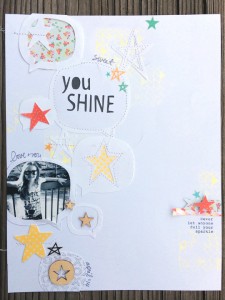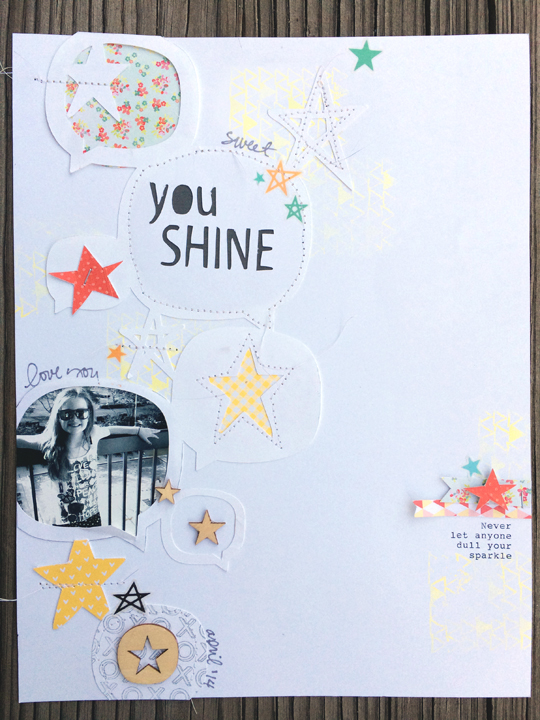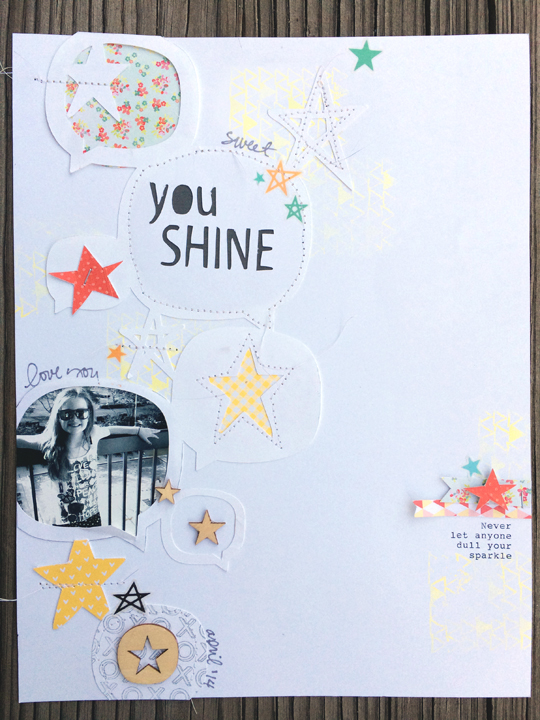 One of the challenges in the Beyond the Digital Basics class I'm taking over at Studio Calico was to take some digital brushes and combine them to create your own custom file. I combined several wonky thought bubbles that originally had words in them and some stars from the class. Combining and cutting the file was really fun…taking one thing and creating another.
Certainly stretches the value of the digi files!
Once I had the mask cut out, a added the photo behind one of the thought bubbles and stamped XOXO on one of the others. You Shine was cut out using the silhouette – so I added some grey cardstock behind it to make it standout. When i had everything just so, I grabbed the sewing machine and stitched much of the mask down.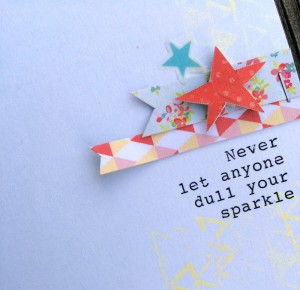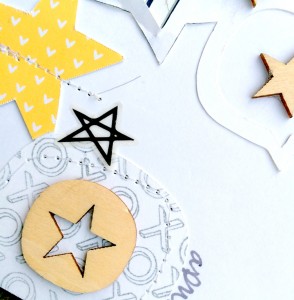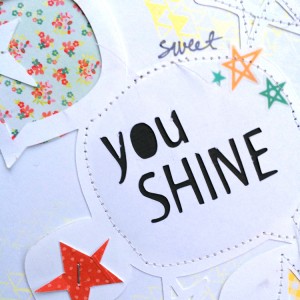 Can't wait to try this technique again!