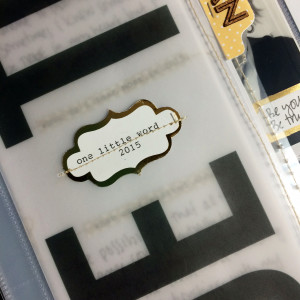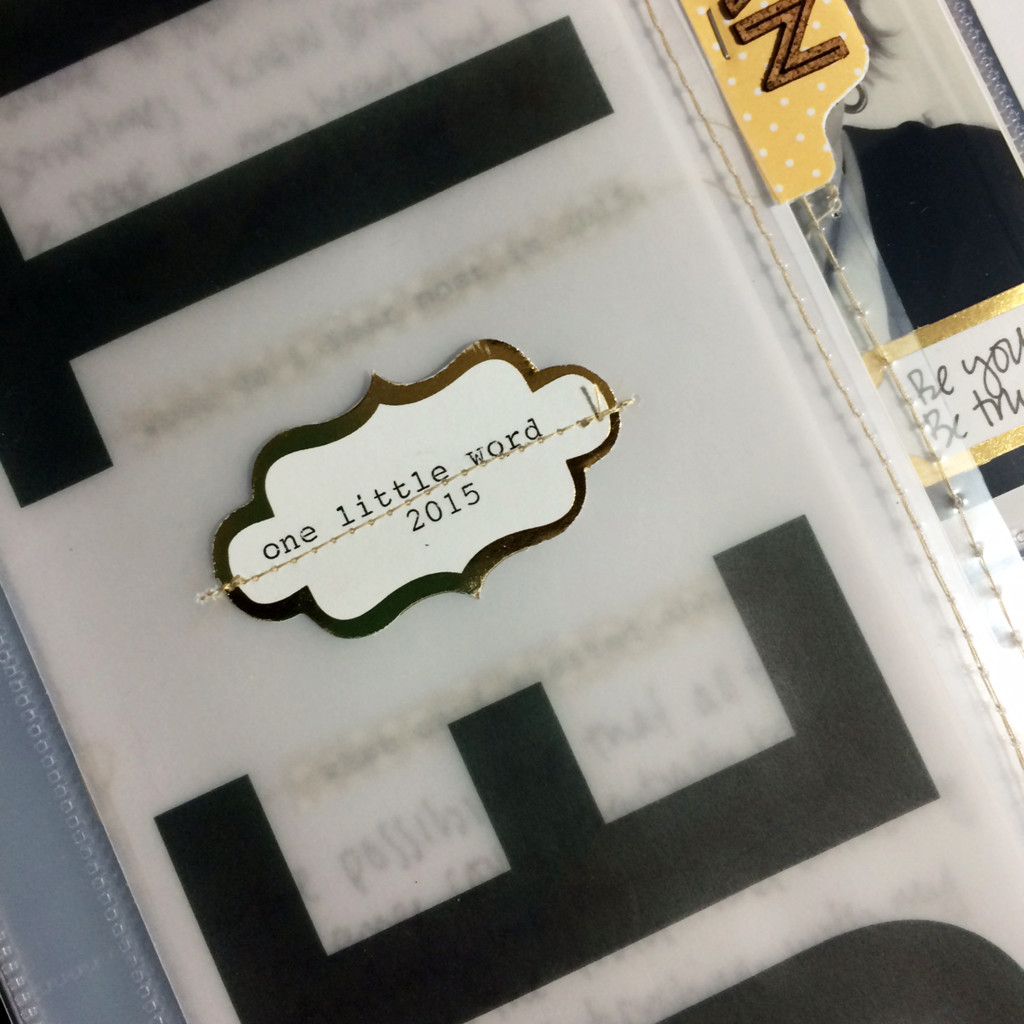 If you follow me on FB or IG, or if you've read my blog: you know that I'm participating once again in Ali Edwards' class "One Little Word". I've spent quite a bit of time with my word this month: true. Ali's thoughtful prompts ask us to take pause and do a little soul searching. What better way to start the year, right after I celebrate my birthday?
true: (adj.) being in accordance with the actual state or conditions; conforming to reality or fact; not false; real; genuine; authentic.  (verb) to make true; shape, adjust, place, etc., exactly or accurately.
I really am grateful for the process of choosing a word, considering it and taking a look at what I what might like to accomplish this year on a personal note. I usually make goals for work, for my health, for habits I may want to change or make new. But, what is unique about this project is that it prompts me to really focus on personal change. Where do I have room to grow, to change, to focus? What would I like to do more of or less?
Have you ever heard relationships compared to "withdrawls and deposits"? Last year, I did some serious withdrawing on my "trues" (those dear to me). After mom passed, I needed more than I often gave. And that's OK – sometimes life is like that. And my friends – they don't mind – that's what they are there for. And they love me no matter what. (True).  But I don't want to stay too comfortable there in that pattern: I'd like to really focus on and reconnect with those lovely ladies and my sweet family in a more balanced way. I think, in the hustle and bustle of life – it's easy to drift along, make superficial connections – it's hard to find the time or energy for anything more.
But, one thing I've learned this past year: time is short. Cherish – really, truly cherish the now. So, I picked "true" in part, to help me remember to celebrate the relationships in my life that are authentic and real and true: my family, my friends.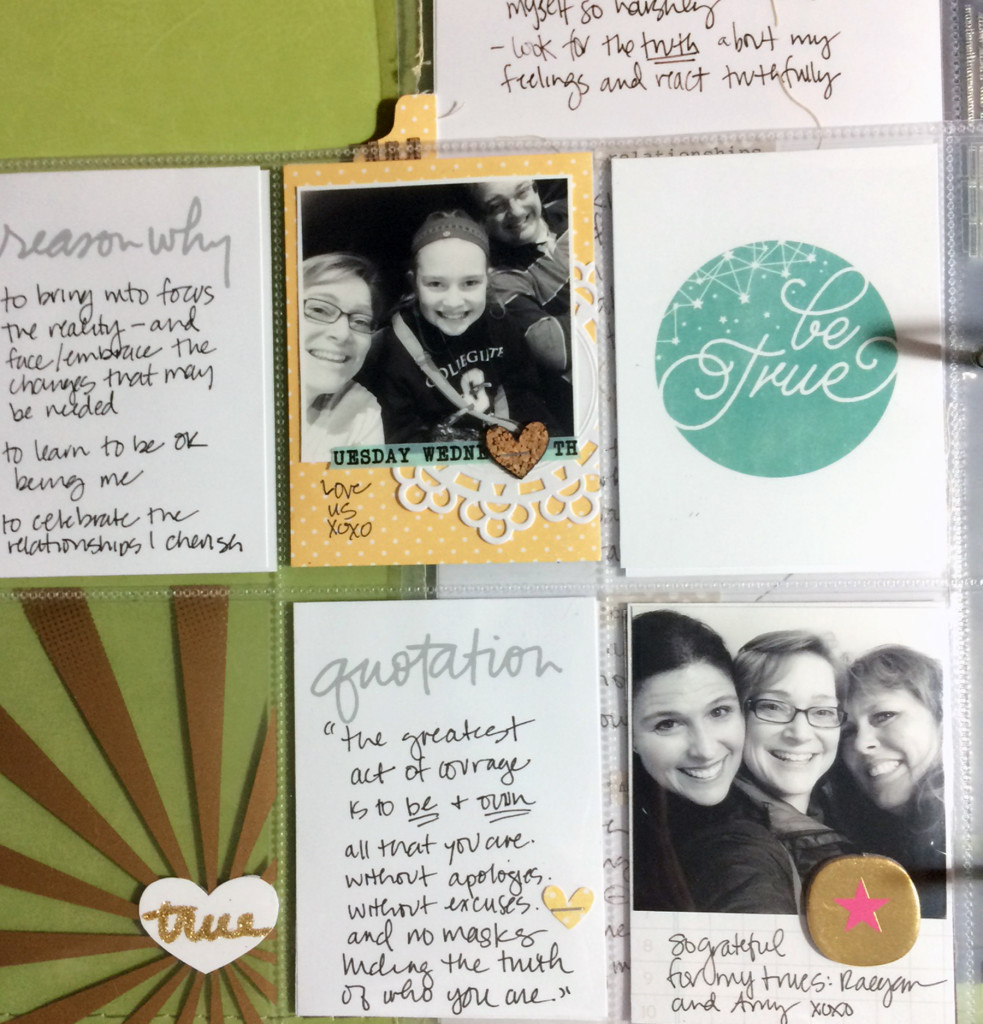 And in part, I chose this word to focus on the reality of situations. I often make up stories or think I know how something will play out – (do you ever do that? make up a story about a conversation you need to have or "what ifs" — only to finally get it over — and it was NOTHING like you'd imagined??) and so I just don't try, or just don't speak up. Rather than assume: I'd like to put away my (unreliable) crystal ball and really look for/face the truth.
Finally, I'd like to encourage myself to just be me. To be authentic. To find my own voice. To be true. To me. And this, I think, is going to require a little but of practice! That little voice inside my head isn't always gentle and I'd like to change that. My mom isn't just a phone call away anymore – and she was my biggest fan. I need to fill that void with my own voice. And be my own biggest cheerleader. I've got some pretty big shoes to fill.
For my cover, I printed on vellum and stitched the OLW title in the center using a gold foil label from Studio Calico. I made another 6 x 11 inch page for much of my journal work and reflections.
I am excited about the journey this year. I have quite a bit of work to do. But I have a goal. I have the beginnings of a plan. I am energized by the prompts that asked me to consider, to write, to invite this word to walk with me a while. I am thankful to begin a new year with a promise to seek the truth, to celebrate authentic relationships, and to just be real.
What's your one little word?