Hello again! I'm super excited to be doing another blog swap with the lovely Michelle over at Hot Wheels and Glue Guns. This time around she put together a little kit of goodies that included some papers from Echo Park (that navy stripe is simply divine!) and some grey polka dot and stripe journal cards from the Midnight Project Life Kit from Becky Higgins and lots of super cute embellishments. She cut out the Lucky sentiment in both white cardstock and this awesome star patterned vellum and gave me a handful of sequins, veneers and washi tape. Here's the layout: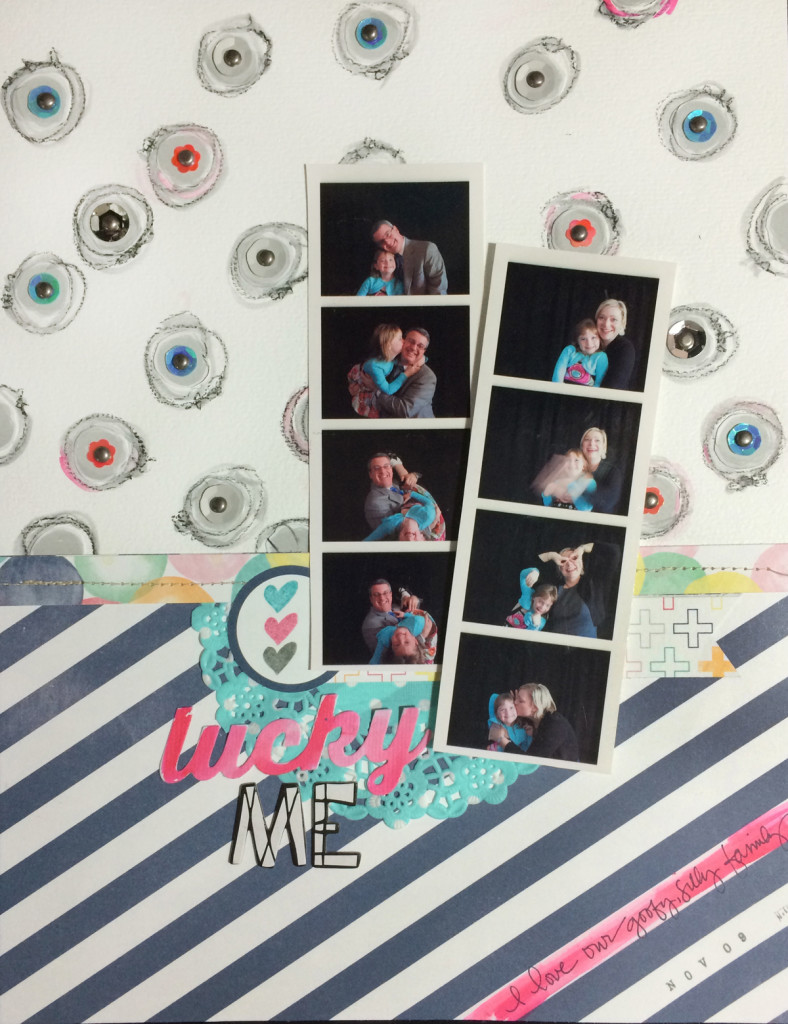 I was pretty interested in all the circles that she included in the kit — the polka dot journal cards, the sequins and the bubble paper (the top strip)…and decided to take the journal cards and cut all those grey circles out and use them as a pattern on the top half of my layout.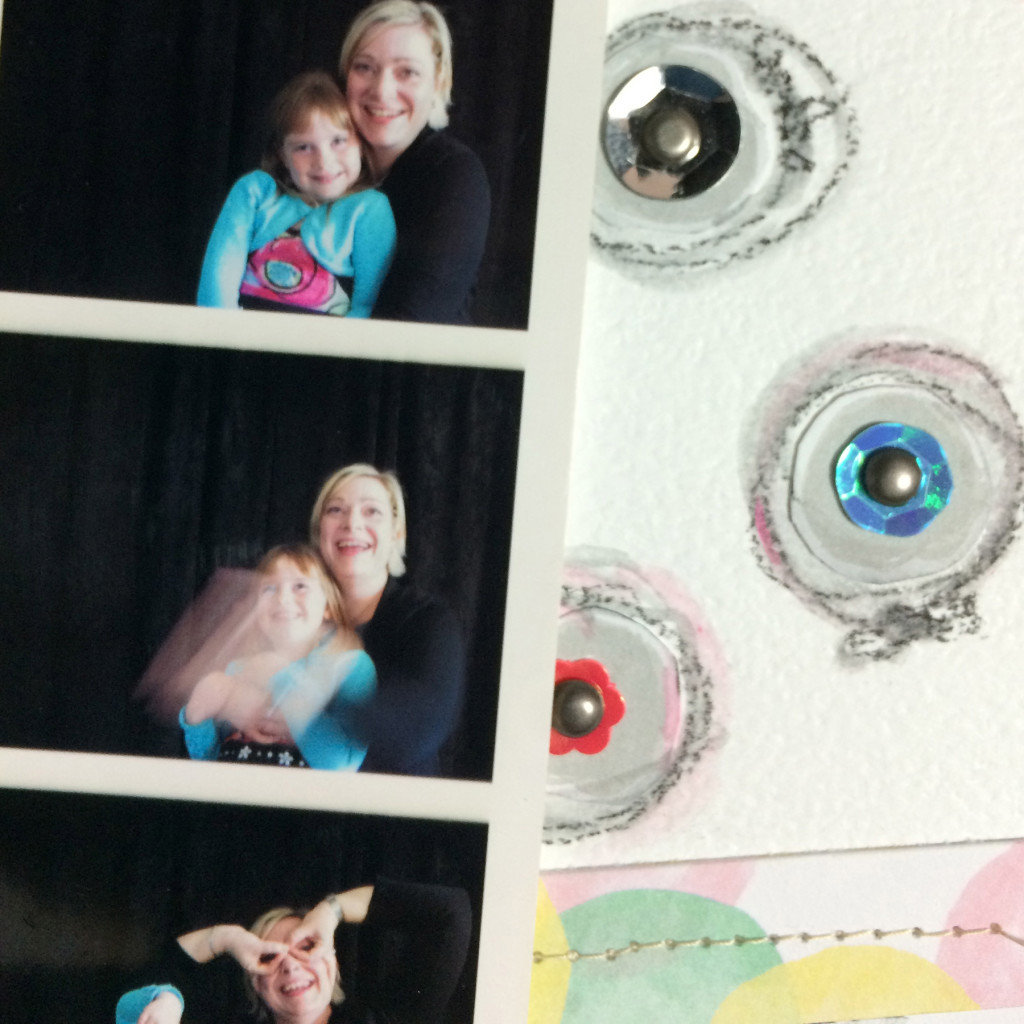 To give the hand cut circles a little dimension, I added some doodles with my black Stabilo pencil and used a water brush to give it a painterly effect and darken some of the lines. I also grabbed some pink watercolor and added a little splash of color around some of the circles as well. I layered the circles with the sequins she gave me, and adhered them all with some silver brads (remember these? I used to have scads…)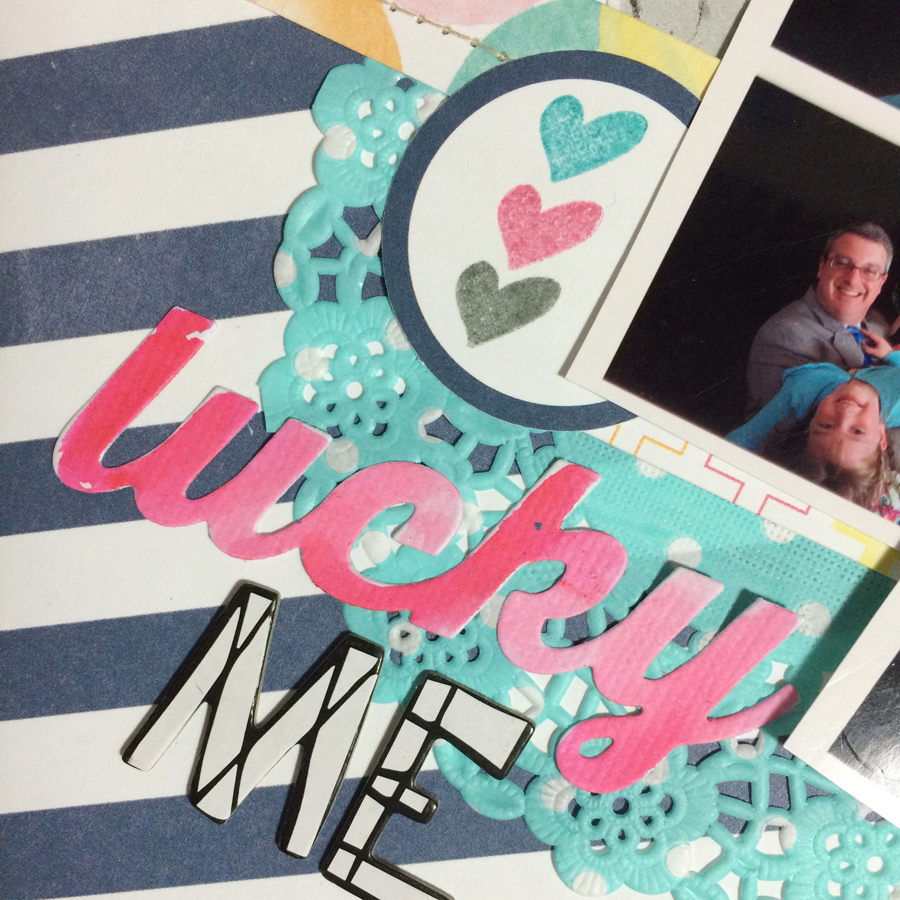 I used the same pink watercolor (my Peerless Watercolor papers), I quickly colored in the "lucky" die cut, going for a slightly imperfect look. Layered over a Studio Calico doily and paired with some Thickers, my title was complete.
I didn't want to cover up much of the navy blue paper, but I did want to get at least a little bit of journaling on the layout. So, I added just a quick little line in the bottom corner of the paper, and date stamped it. Complete. Start to finish, this layout took me less that 45 minutes (and that included me getting out my sewing machine.)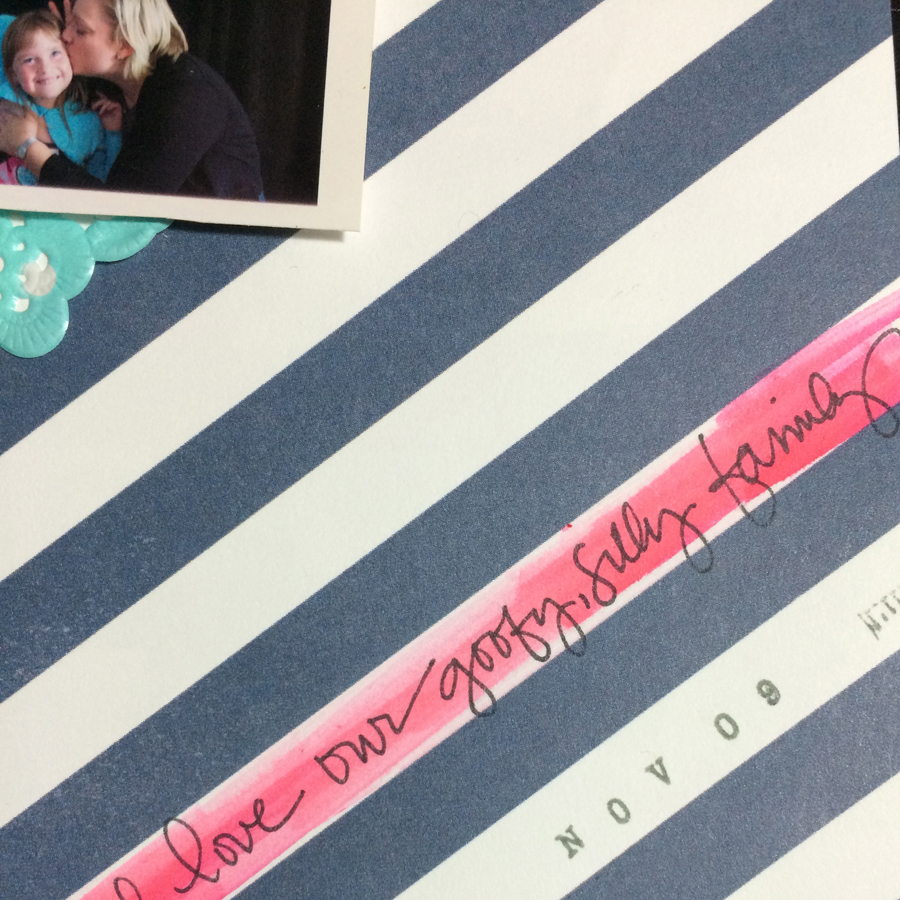 Thanks so much for some great product, Michelle! I have tons left over and am really looking forward to a layout using the vellum die cuts…maybe for St. Patty's Day?? XOXO.
Thanks for stopping by – be sure to hop over to Michelle's blog and see what she made with the same stash! Have a fabulous week.