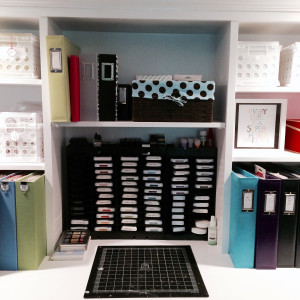 2015 has been busy. Really, really, busy. And all really, really good!
In addition to getting a horse sponsored in the Gallopalooza event again this year, we decided to move. Between painting the horse, getting ready to sell the house, selling the house, searching for the perfect house (which we, happily found), packing the house, moving, and unpacking…there has been little time to craft. Not to mention: most of my crafty supplies have been in boxes for nearly two months!
I spent most of my free time this past week unpacking said boxes and getting comfy in my new space. It has renewed my sense of wanting to CREATE stuff. Project Life? Haven't scrapped a lick since the first week of February, so yeah, I'm a bit behind. Craft the Story? I have several months of gorgeous kits lined neatly up in a basket waiting to be used. Craft your Stash? There's even MORE in my upcycle bin than when I started the project last year. Plus, I'm in a new house. And that just screams PROJECT, right?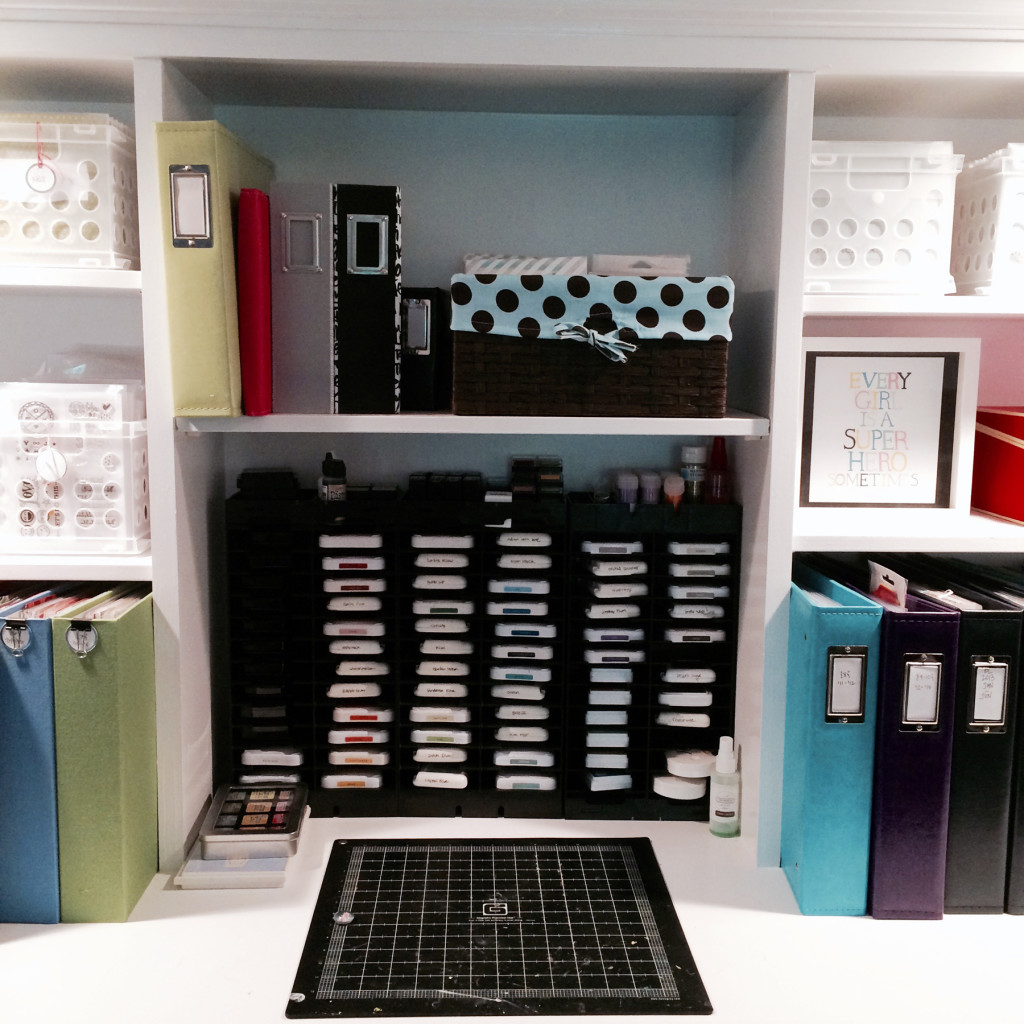 So I've decided to make a Summer Bucket List of things I'd like to make over the next few months to get me back in the crafting saddle. In no particular order:
An accent wall in my craft space behind my work table
Curtains for my craft space
Repaint the basement door
Refinish my work table
Refinish my craft table
Get caught up on Project Life
Make at least 2 layouts for each Story Kit
Make art for the entry way
Refinish side table in living room
Refinish 2 end tables for basement
Create a globe pendant light for craft room
Create mason jar light fixture (so far Mike hasn't agreed to let me put this anywhere, but I'm hoping that if I create it, he'll like it)
Create a command center in my office
Get caught up on OLW '15
Create/find an oar to use in Em's bath as a towel rack
Continue to play with the Documented Life Project weekly prompts
I've already painted my office and craft room (and truth be told, I can already cross #2 off my list…but I'll post that completed project later this week!) and I'm getting ready to paint Emily's bedroom and bathroom. In the moments in between the "must do" work, I will start checking things off my Summer Bucket list.
Okay – it might be a little ambitious. But, dream big. Let's do this!