Hello there,
I can't believe that 2014 is coming to an end. Where DOES the time go? I am preparing for 2015 and a new year for Project Life. New to Project Life? You can check it all out here on Becky Higgins' site.
This will be my third year – and I'm planning to change it up a bit. I am going to use the handbook size available at Studio Calico. This summer they introduced the Brighton Pier collection – and this album made me swoon. When they came back in stock (they flew off the shelves!) I snagged three to use in 2015. I hope that's all I will need – because they are sold out once again!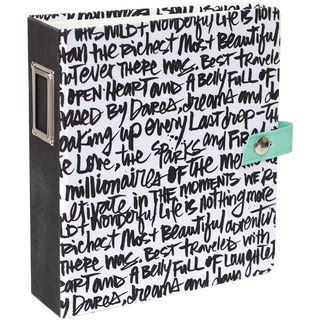 I think the handbook size will allow me the time to keep current AND be able to create some traditional layouts. As I work full time and have a pretty active pre-teen, my crafty time is limited…and having done PL for the last two years, I've done very little in the traditional layout space. There's just very little time left over after keeping up with my weekly spreads.
To help me organize, I have created a weekly planner for the last two years and have offered it as a free printable here on my blog (you can grab the 2015 version here.) It gives you a monthly calendar and weekly planning pages, complete with a blank layout at the top (I'll have to change this up a bit for my new handbook format) and as well as room for notes/design ideas. I added a touch of color to the cover, but per the several requests I've received, I've kept the internal pages black and white for easy printing.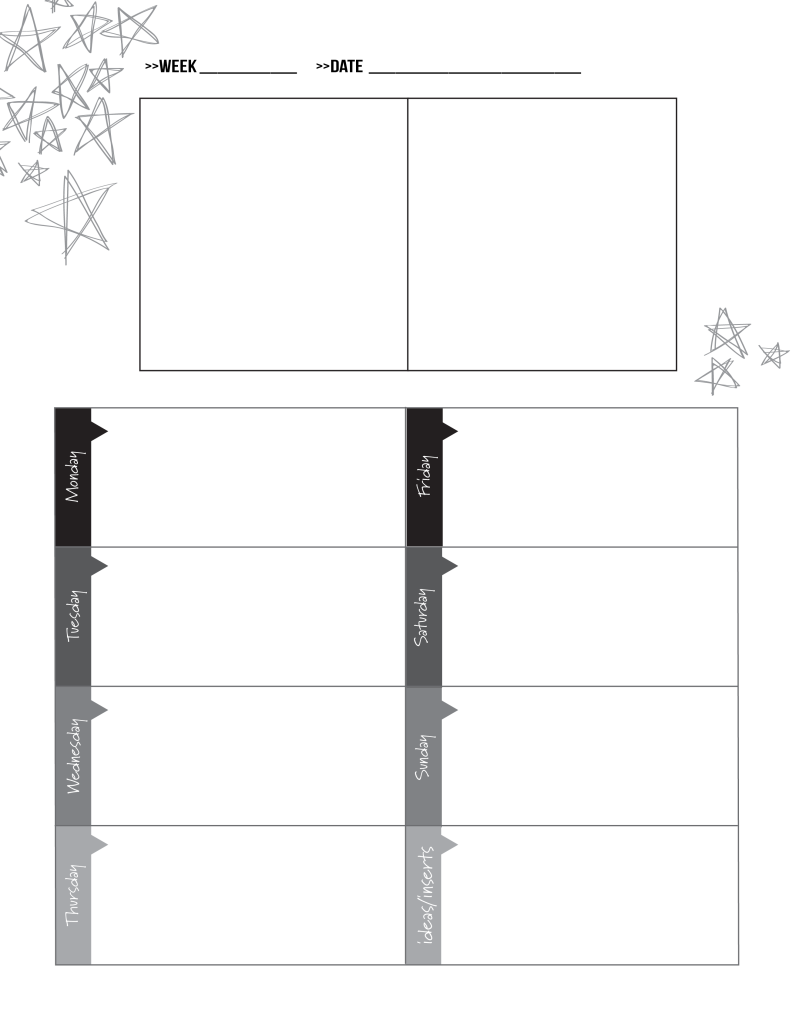 Last year, Crystal Roy over at A Crafty Island Girl blog, found the planner and used it in her filofax — and explained that she printed it to fit the A5 size. I'm super inspired by her and what she does with a planner (who knew a whole world existed around artsy planners? … Well, um…actually a TON of people…just not me!) and I've have put a planner on my holiday wish list (I've been good this year, so fingers crossed!). The color on the cover of my planner? That hopefully matches the kikki planner on my wish list (see how I did that?!?!?!?!) I hope to follow in Crystal's footsteps and put my 2015 planner into a larger organizer that I will use for more than just PL.
At any rate: for those of you like me, already looking ahead to the year to come – I hope you find this planner useful! Have an awesome holiday season. Thanks for stopping by!
Kelly