I had a LOVELY trip to a local art store yesterday (Preston Art Center, for you local peeps) and couldn't resist picking up more NeoColor II crayons. Have you played with these yet?? I just love them – they are so vibrant and I really like that you can color directly on your project and add water, or color on a craft mat (my usual choice) and use them more like traditional water colors.
But, back to Preston. They had a whole rainbow of colors for sale individually – it made me do a little happy dance. Literally. I knew I'd need a larger tin/box to store them in as the starter set I got a few years ago came in nifty tin….with no room for growth. I looked around the store and found some really nice pencil cases…for $15. And then I got to thinking about my stash of containers I want to "someday" alter. I decided to head home with my new little gems and see what I had that might could work…and guess what:
SCORE!
I found this cute little box – which I think originally housed a cord of some kind. Pretty fancy. It has a drawer with a metal pull and a hard plastic see-through window (Which is why I couldn't throw it out and tucked it into my "someday" pile.)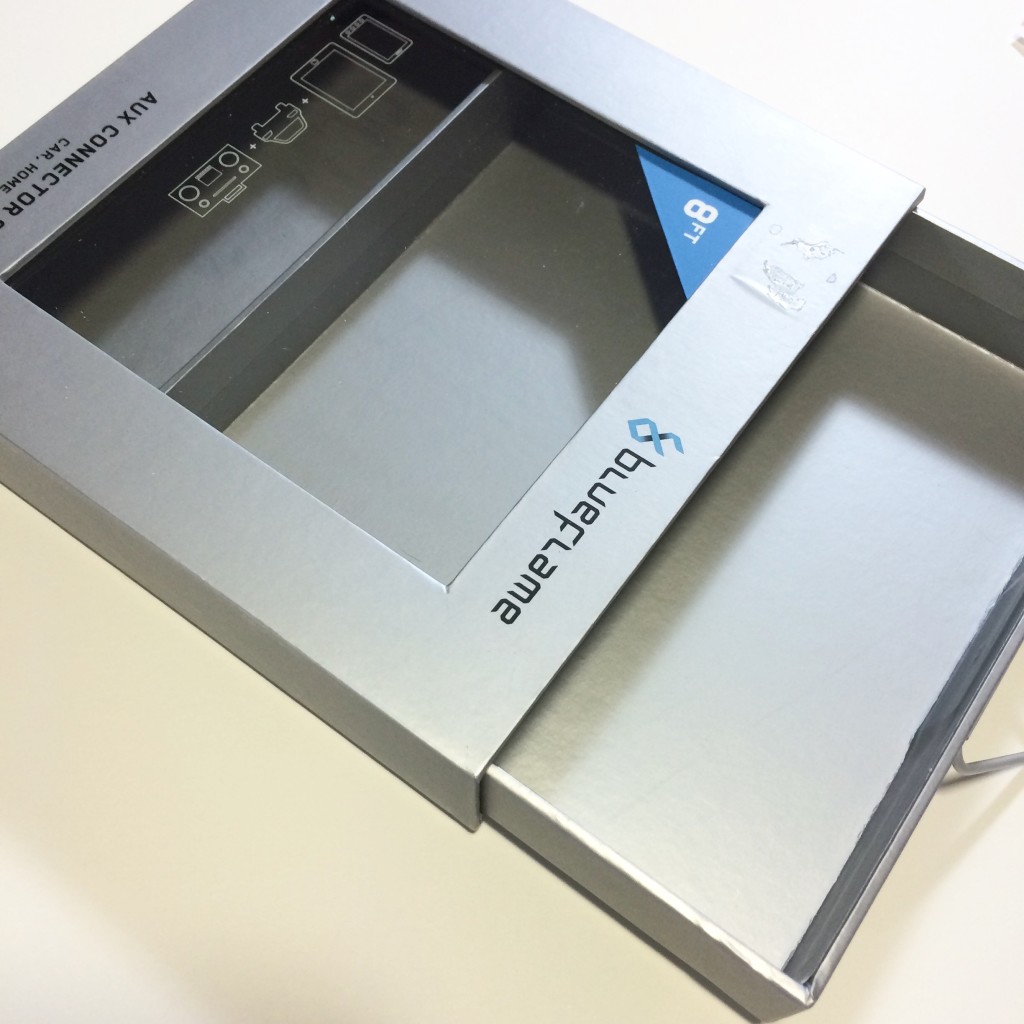 I grabbed an old McCall pattern set and my neocolors and went to work.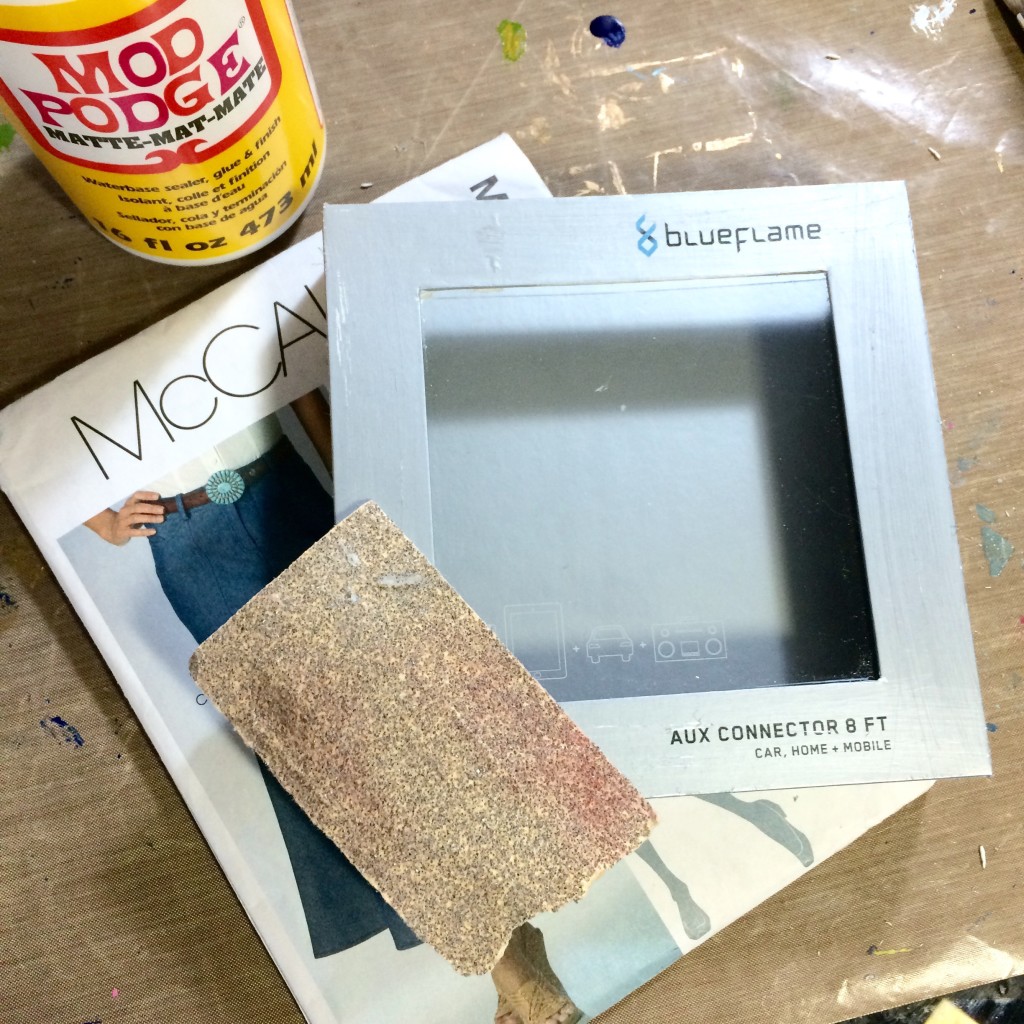 Now, I use ModPodge for my glue of choice on most of my mixed media projects. I've also used gel medium – but I find it thick, stiff and really sticky – and it dries even faster than the ModPodge, giving me very little time to make any adjustments should I need to (and, let's face it: I need to A. LOT.)  Plus, I really like the finish on the matte MP.
I added a few layers of the pattern, building up the texture. Because the sewing pattern is basically tissue paper, it does have a tendency to wrinkle a little – it will flatten out some when it dries, but it does have some wrinkles. I'm OK with that.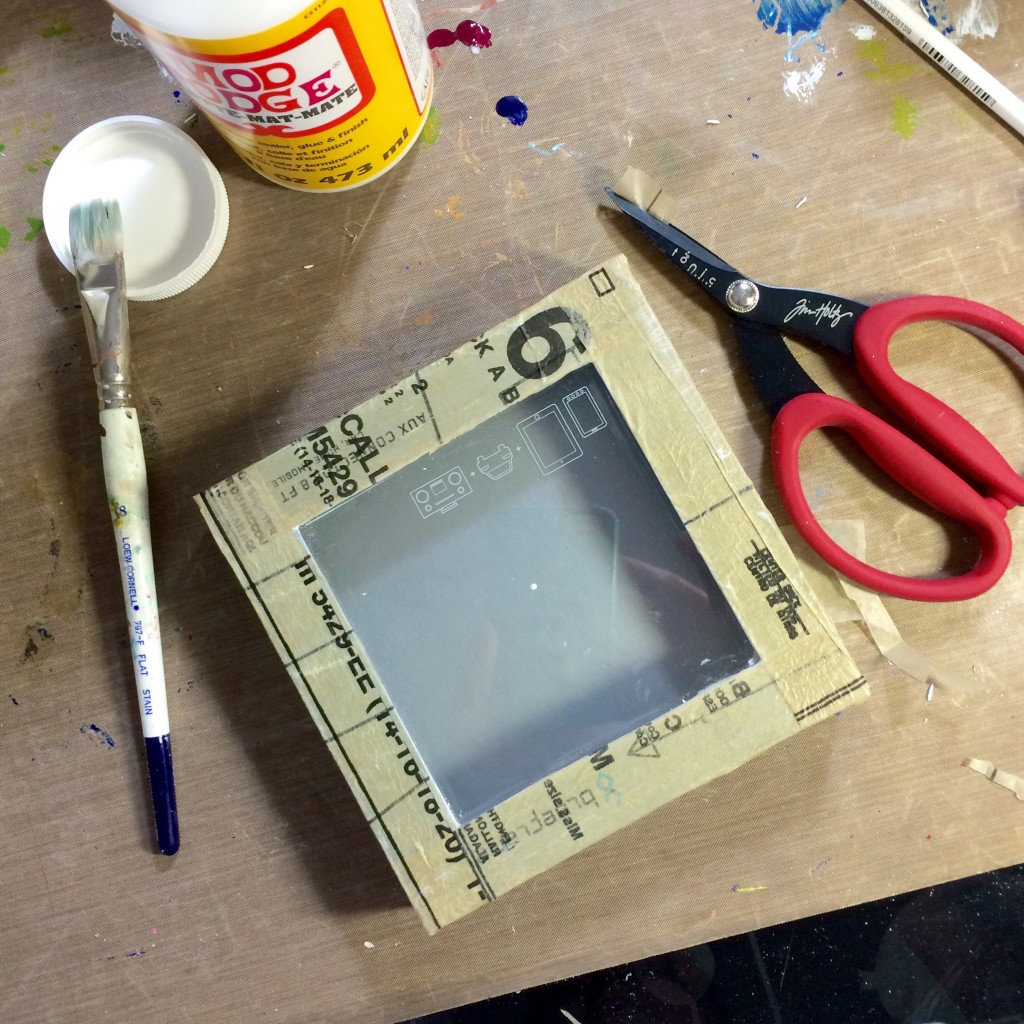 I have to admit: I liked the graphic texture and was tempted to just leave it. But, i couldn't reaaallly stop there. I colored in the top slightly, letting some of the pattern show through. I scribbled directly on the top, using my finger with some water on it to blend most of it. I left some pretty rough, allowing it to look like a crayon: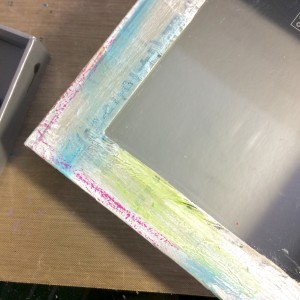 I made stripes on all the way around with each crayon with a little hand written label identifying the color. Now I'll know what it looks like on a project (a stroke of genius, really):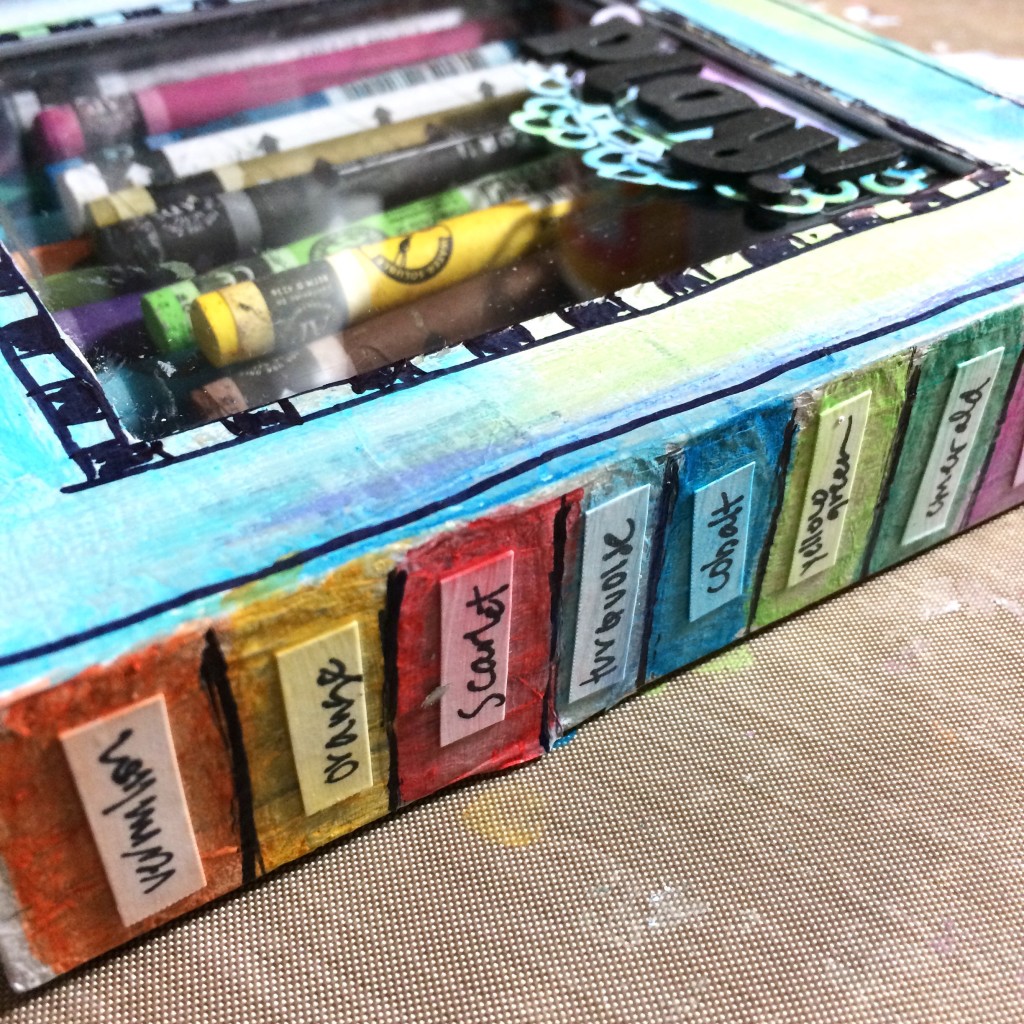 It's was a bit tedious, as the neocolors are, well, watercolors and are therefore water-based…so using ModPodge over the color smears. So, I took a small square brush, dipped it in the MP ran over the color, added the tag and another layer of MP, being careful to clean the brush after each swipe. I love the effect of the color smearing over the white label as I added the MP: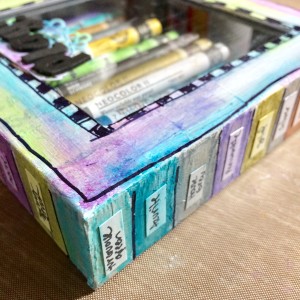 Finally, I did some doodling on top with my favorite Scarlet Lime pen (I will be sooo sad when it runs out – Christy has no more in her store!!), and added a half of a doily colored to match and some Thickers, to cover the little white graphics on the window: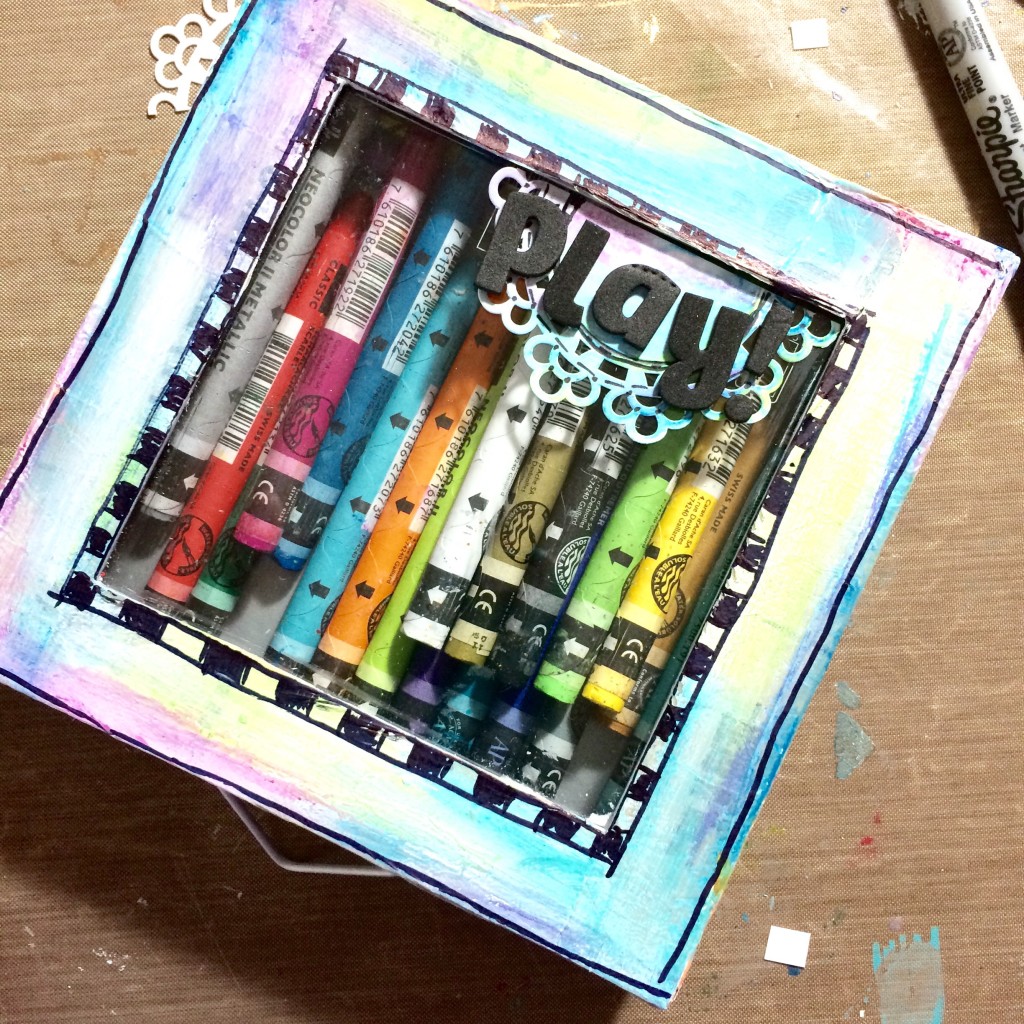 I have lots more room in the box for more crayons – but no more space on the edge for colored stripes. I guess when I acquire more, I'll have to add some paper to the bottom for my samples!
Hope this little project inspires you to pull something out of your "someday" pile and just create. Make it a great week!