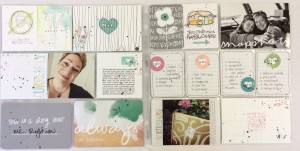 So, I sat down to put together Week 17 – and realized I didn't have a single photo. Not one! What could I have been doing all week that would have stopped me from snapping a few photos is beyond me. But there it was: an empty week.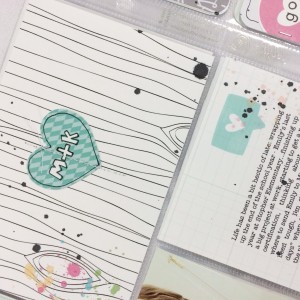 i happen to be taking a fabulous class over at Studio Calico called Beyond Digital basics …. So I took the opportunity to create a layout using digital papers and okay with some of the techniques in class. It was a fun challenge for me.
I also used a letterpress card I made (from the first batch of letterpress I tried!) super fun plates came with my press – just my style. Added a bit of doodling and watercolor and journaling…love it!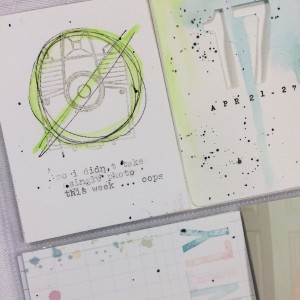 I grabbed a few other photos of things I love and added some journal spots of current things I do, listen to, eat and places I go most frequently. Not the best project life layout I've ever done – but I'm actually happy with how it all came out, considering.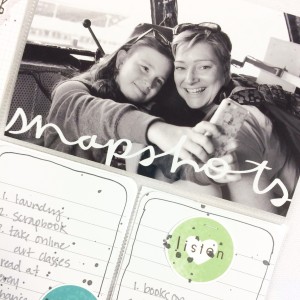 This 4×6 card came in a recent PL kit from studio calico. I added the white "always" I drew and cut out of the cameo with a little stitching. You can download that freebie here.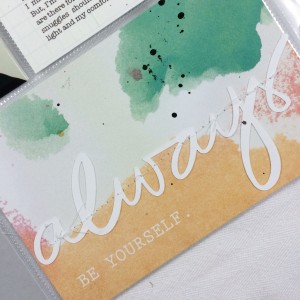 This little Happy Camper card I made with some StayzOn ink, my neocolors and a super cute stamp set from Close to My Heart.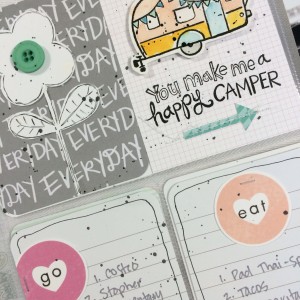 Thanks so much for stopping by!