Happy hump dayeeee!
I have been tweaking the blog a bit, adding a profile pic and trying to get my instagram feed to show up…and adding a few mixed media projects into my portfolio. My dear husband and daughter bought me a wood burning tool for pyrography for me as a birthday gift – and it comes tomorrow. Can. Not. Wait!
In the meantime: here's a little project I made as a Christmas present that, in the hustle and bustle of the holidays never made it to the blog.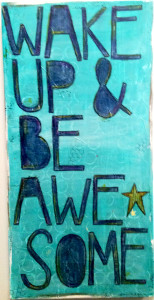 I started out laying down several layers of acrylic paint, building up some texture and taking an old papertowel roll to dig in some circles. Next, I took some Tim Holtz tissue paper (love this stuff every time I use it!) to hand cut some wonky uppercase letters. I contemplated using the Cameo to cut perfect letters, but decided against it. And I love the imperfections – especially with the message.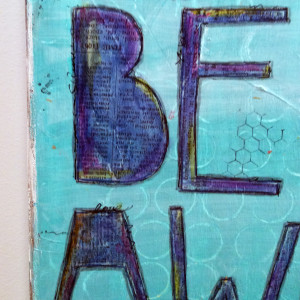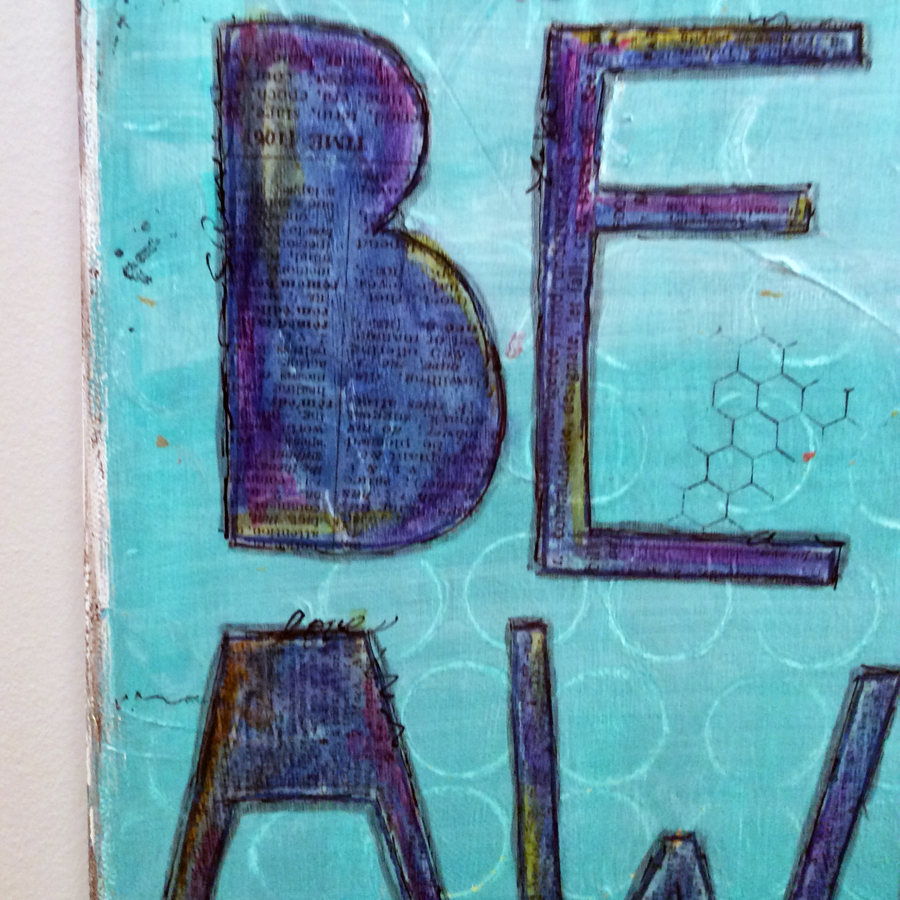 Once I had the letters on there, I outlined them with my Scarlet Lime pen and colored them in 100% with my Pitt Artist markers, didn't use any paint at all. I've had these markers for a few years and am still pretty amazed every time I use them and see how beautifully they pop and layer. I finished up with with some doodles and some stamps.
While I truly get a kick out of making mixed media projects, I really AM looking forward to my new tools and trying something new.
See you soon!