Week 5 was fun to dive into. I brought out my sewing machine and went to town – creating a vellum pocket to hold some tags with journaling, and to create a little line for my banner.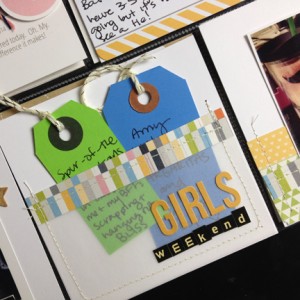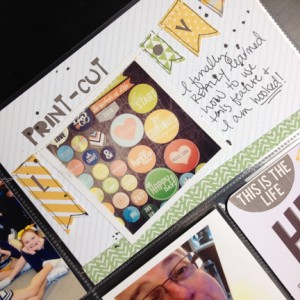 I also did quite a bit of stamping on this layout — using a multi-generation technique (basically, loading up the stamp with ink, and then stamping it 2-3 more times to get a lighter color or "generation" with each pass. And then, I splattered the cards with Mr. Huey's Inky black.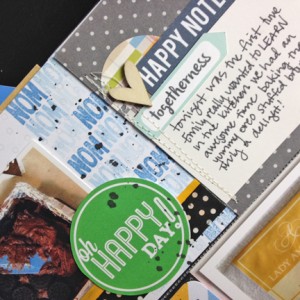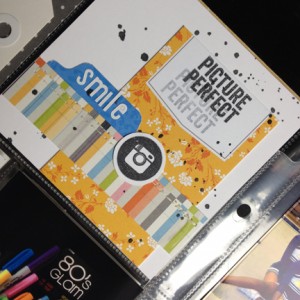 For my title card – I cut out the 05 on plain white paper as I've done in the last few weeks, but this week, I decided to trace the cut onto this adorable insert card from the Copper Mountain kit, and again dripped a little Mr. Huey's on top. Using the alpha/numeric stamp from Pebbles, I added the date. I think I kept to the spirit of the weekly title cards, if not the exact same format.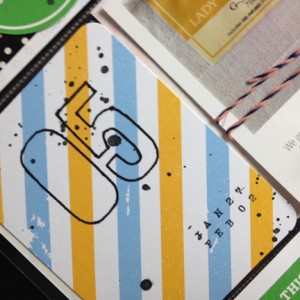 Here's the whole week put together from left to right: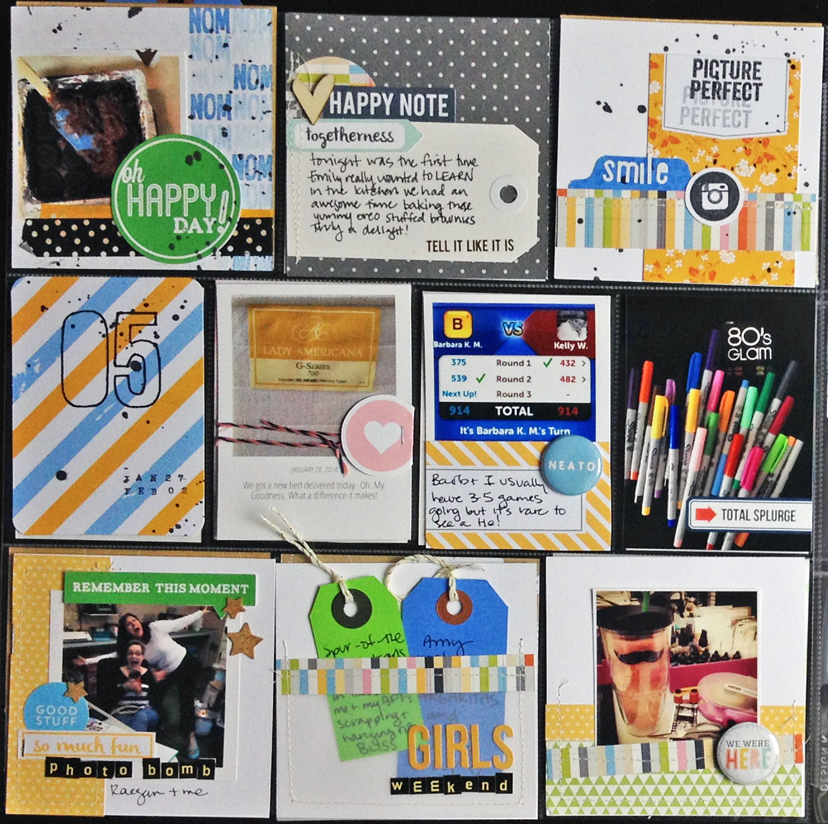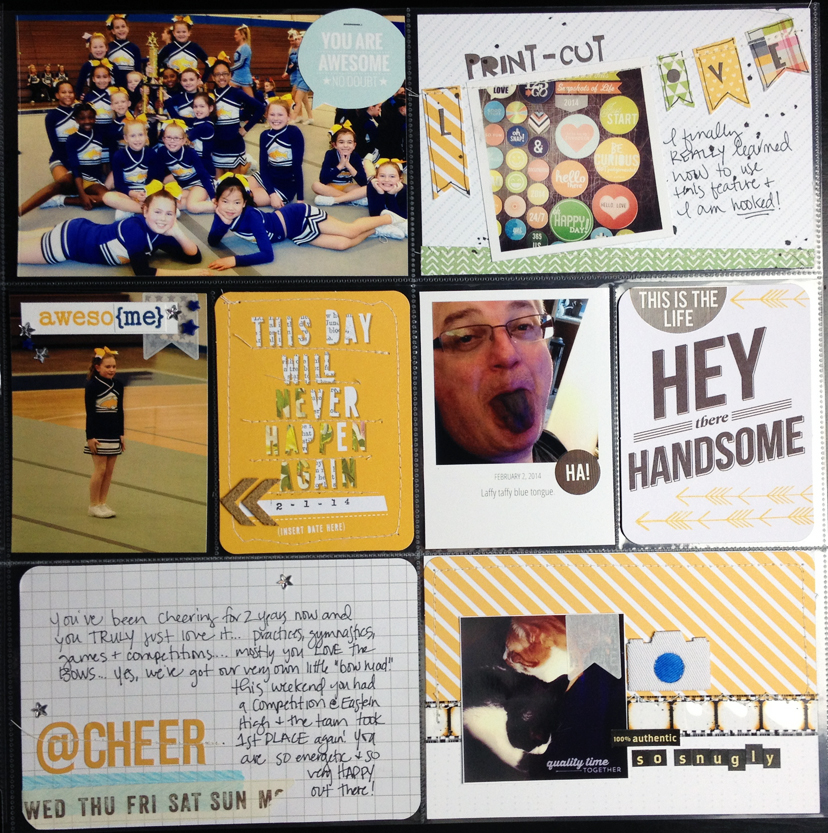 I've already got week 6 sketched out and am hoping it'll come together rather quickly. I'd like to get it posted by the end of the week and "catch up" a little bit! Hope you have a great week.