So…for as long as I can remember, I've said, "I don't want to do digital scrapbooking." I had lots of reasons…I sit at a computer all day and when I sit down to play/create – I don't want it to feel like work. I don't really love the way digital pages look when printed. I'm tactile – I like to cut, ink, sew and staple my papers.
And yet, with starting Project Life last year, I've eased into "digital" with elements I print and cut. Using stamps on photographs, or adding a bit of journaling to a photo before I print. And you know what? I kinda like it! So when Studio Calico announced their new class: Digital – Beyond the Basics, I didn't hesitate to sign up. It's taught by the incredibly talented Shanna Noel – and I'm only a week in to the class and have already learned so much.
The first lesson was all about taking a template and using it to cut elements out on the cameo (brilliant, really). Here's my first pass: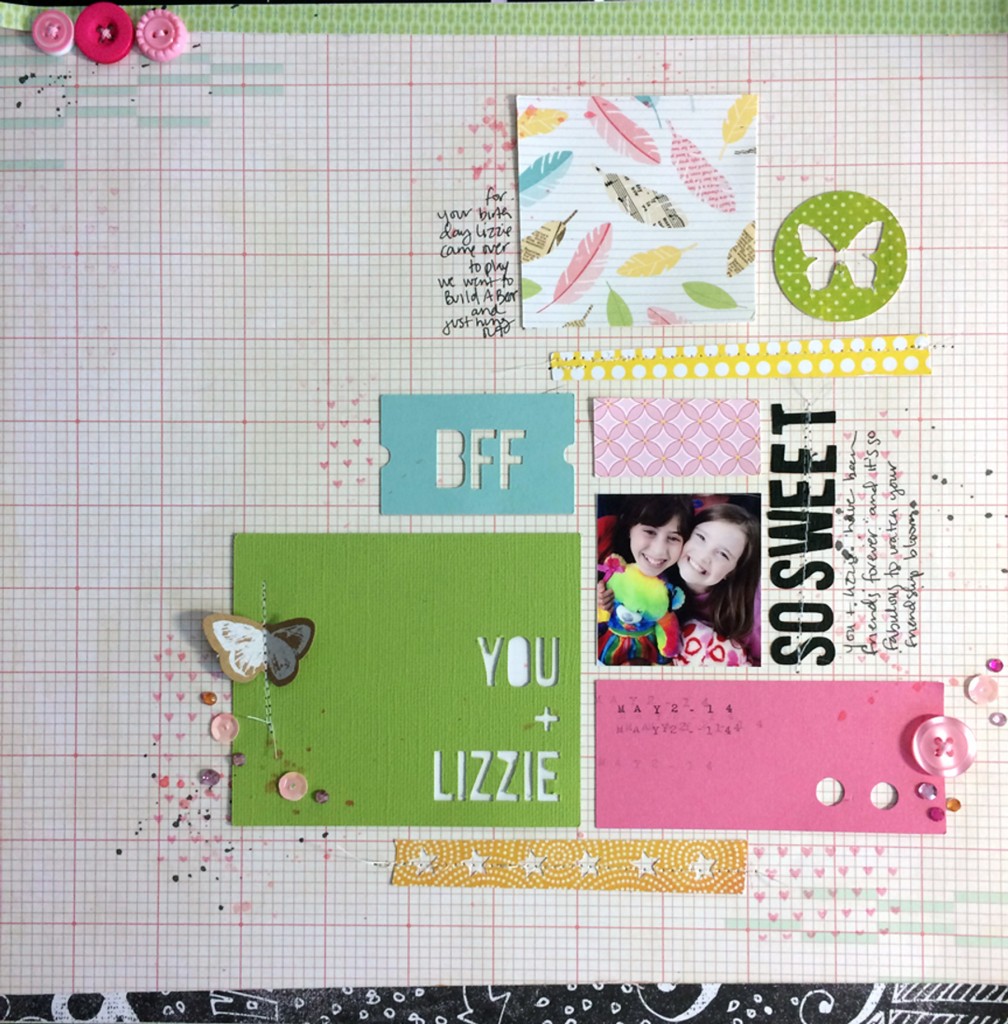 This was so much fun to put together and super easy using the template. I added a bit of stamping, some stitching, a few buttons, sequins and bling to finish it off.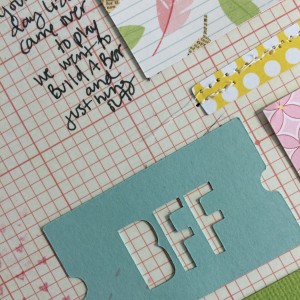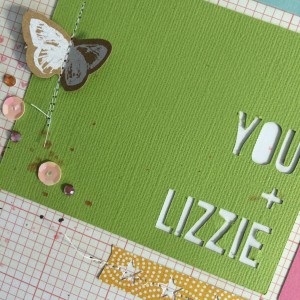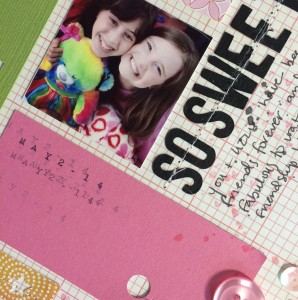 Can't wait to see what else is in store for this class. Super inspired to try new things.
Have a great week!