I'm embarking on a month-long mini album project: 30 Days of Me. It's tough – as I'm usually the one behind the camera — or, rather iPhone — and don't often find myself in front of the camera – much less take the time to tell my stories. The class is being led by the fabulous Maggie Holmes over at Studio Calico. Here's a peek at my title page: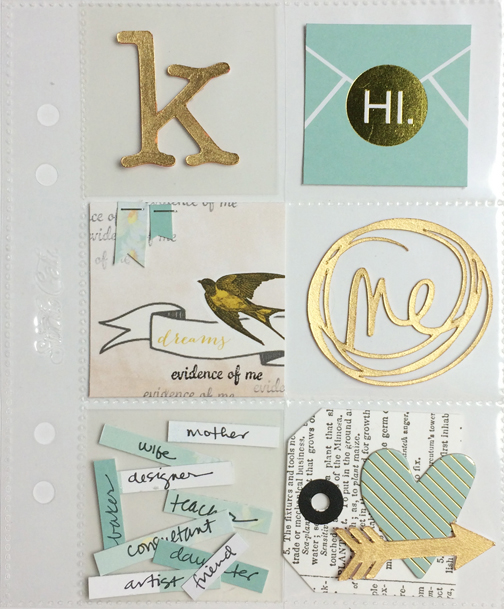 It's a smaller album for me – a handbook size, which I'm testing out, as I'm thinking next year Project Life will go 6 X 8. Lots of bits and pieces from the class kit and from Heidi Swapp's new gold foiled PL kit ((love)) — seriously…drool. And, I'm not even a gold gal – give me silver almost any day of the week. But that kit…gorgeous.
For the "me" circle, I created that cut file (which you can download here), used Mixed Media paper in the Silhouette on the chipboard setting and then used Martha Stewart's Gold Gilding. Love how it turned out. I followed the same technique for the "k" and the little arrow on the heart. First time I used that liquid gold paint and it was dreamy.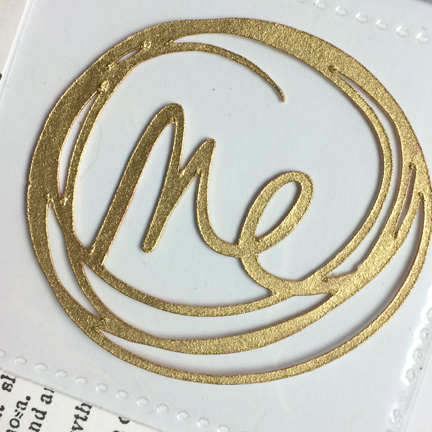 I'm excited to tell these stories – and to share my journey here. Hope you have a fabulous week.