I'm finally getting around to scrapping some of our trip to Portland last fall. We had such a great long weekend get-away. I'm taking the Color theory class over at SC and our first assignment was to find a color combination we liked and pull stuff from our stash. The second assignment (surprise!) was to create a layout with what we pulled.
Here's the photo of my inspiration and the stuff I pulled from my stash: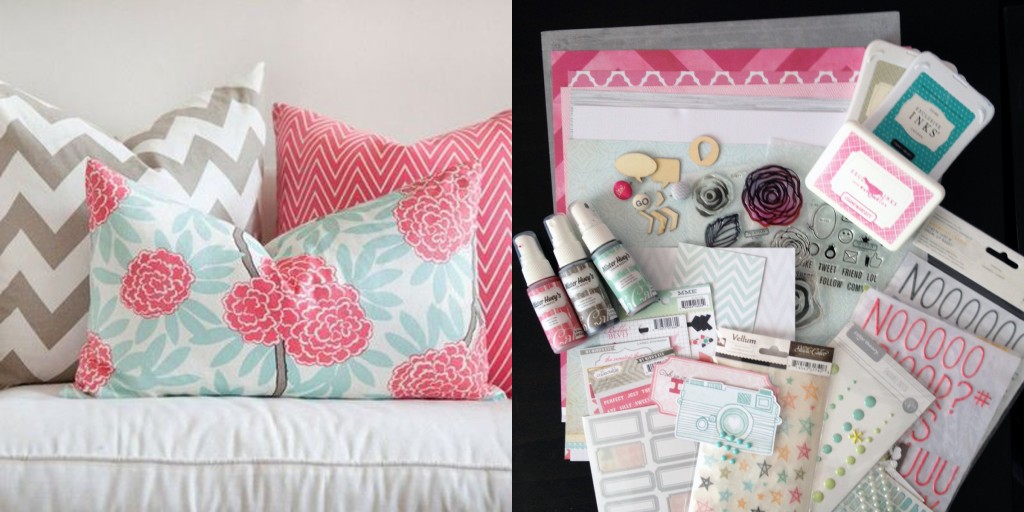 My goal with the layout was to try and repeat the two chevron patterns and add a bit of floral. We went to Voodoo Doughnuts on Saturday morning. Mike wanted to get the giant glazed – just for the photo op (gotta love a husband who think in photo opportunities!).
I stamped some flowers using an old CTMH, hand cut some hearts and outlined them with my grey Sharpie.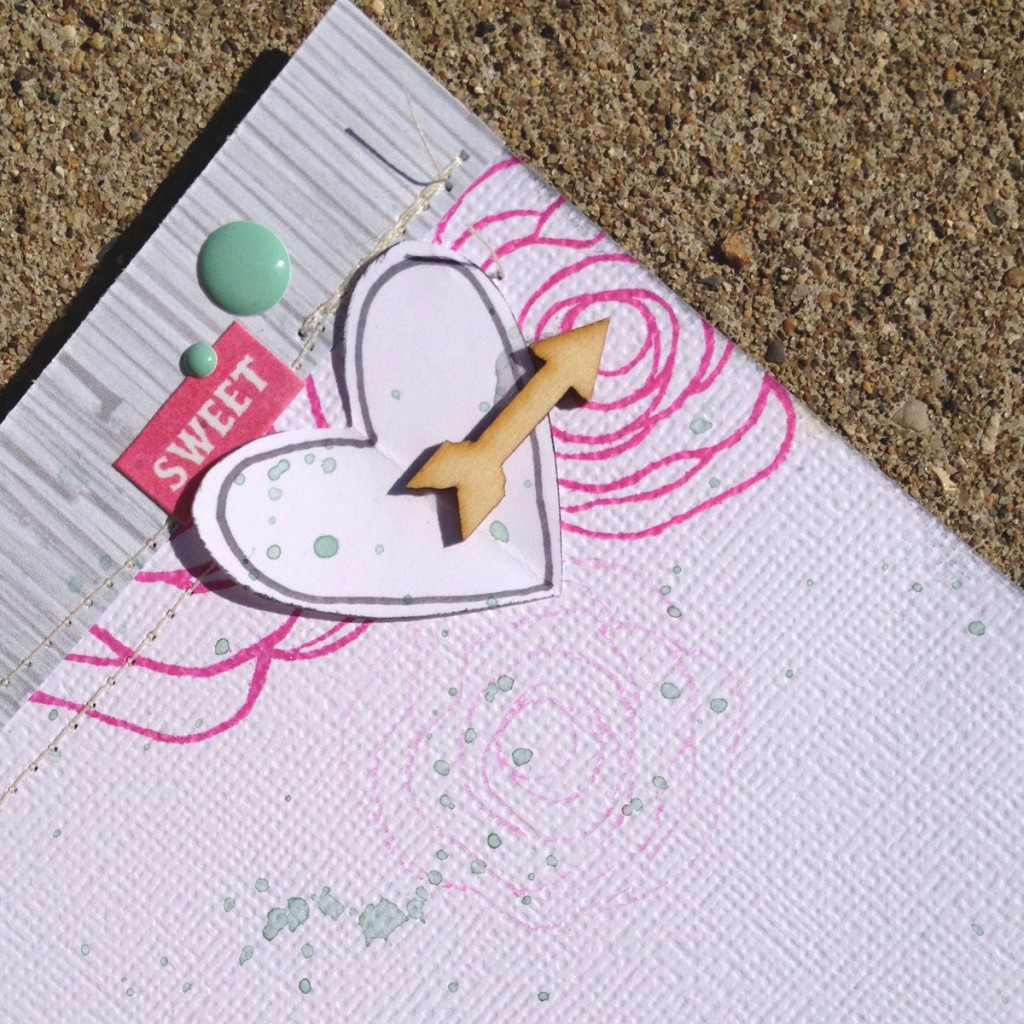 I added some splashes of Mr. Huey's. I dumped a little out on to my craft mat. With my waterbrush, I diluted the ink and splattered it across the layout. The muted effect is the exact color I was working toward for this color scheme. Had I used the ink at full-strength it would have been way to dark and intense.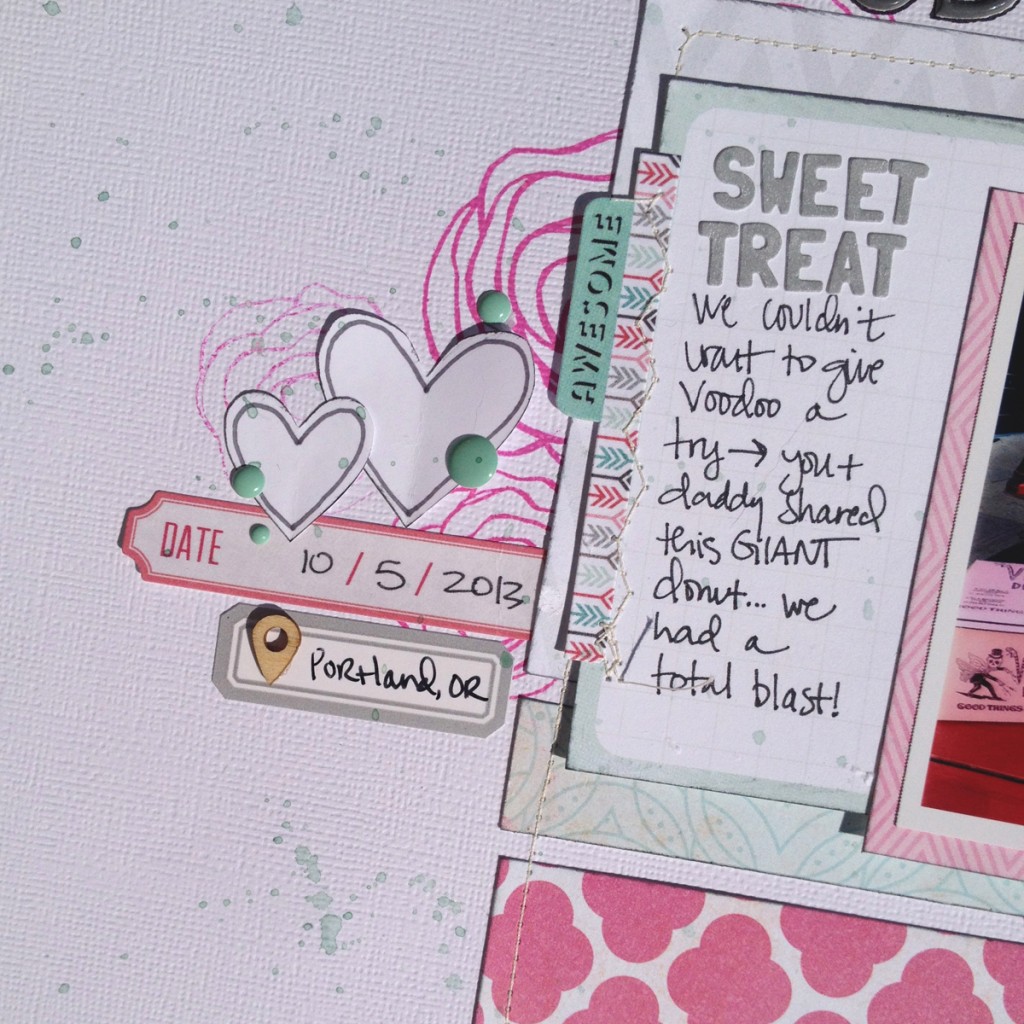 I finished the layout with some journaling on a PL card, tags and sticker. I added some stitching and wood veneer to complete the look.
Hope you all have a delightful week!