Hello friends! I am so excited to share a layout today using the same materials that the very talented Michelle Bazeley also used to make a project. Here's what we did: we each put together a kit of goodies to share with each other and then we each made a project using the same supplies. We'll share one kit/project today and one next month.
Here's what I did with my mini kit: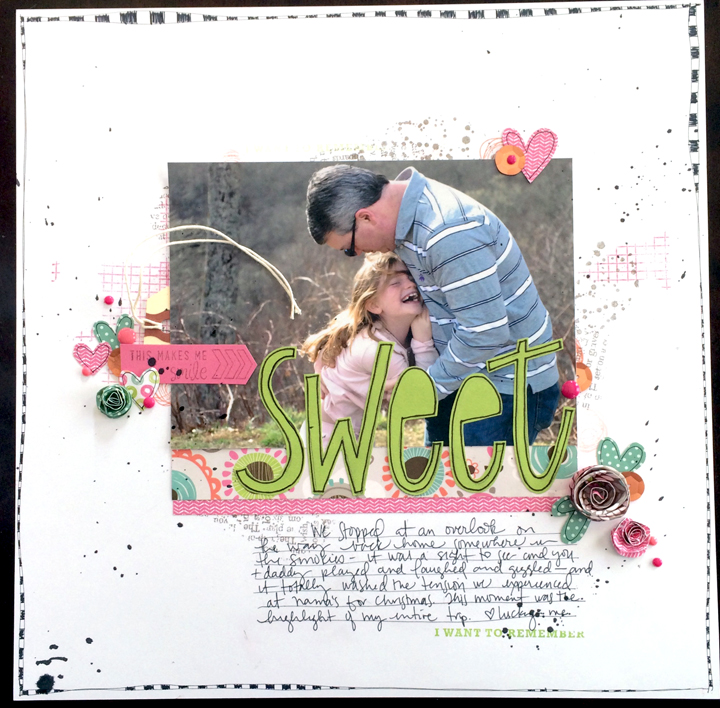 The products are a mix of papers from Close to My Heart, stamps from them as well as one from an Ali Edwards story stamp, embellishments from Studio Calico and of course, my Sharpie writer.
I hand drew and cut the title, outlining it with my sharpie. I also made some rosettes – something I haven't done in a long while… and tucked some sequins and enamel dots in to them.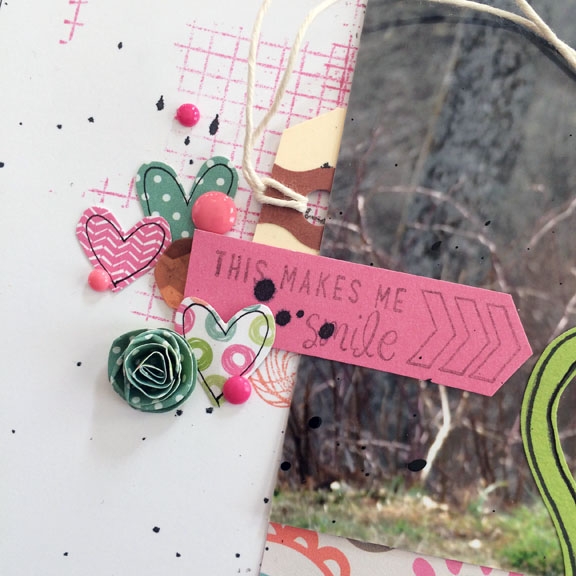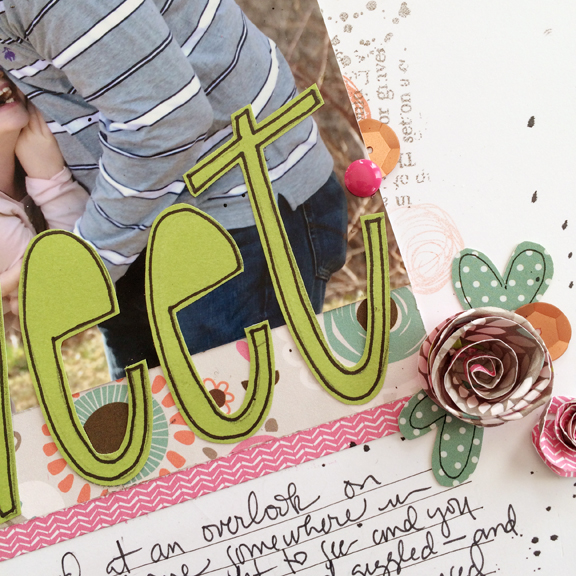 To check out what Michelle did with her kit, check out her blog here! Can't wait to see what we each create in March.