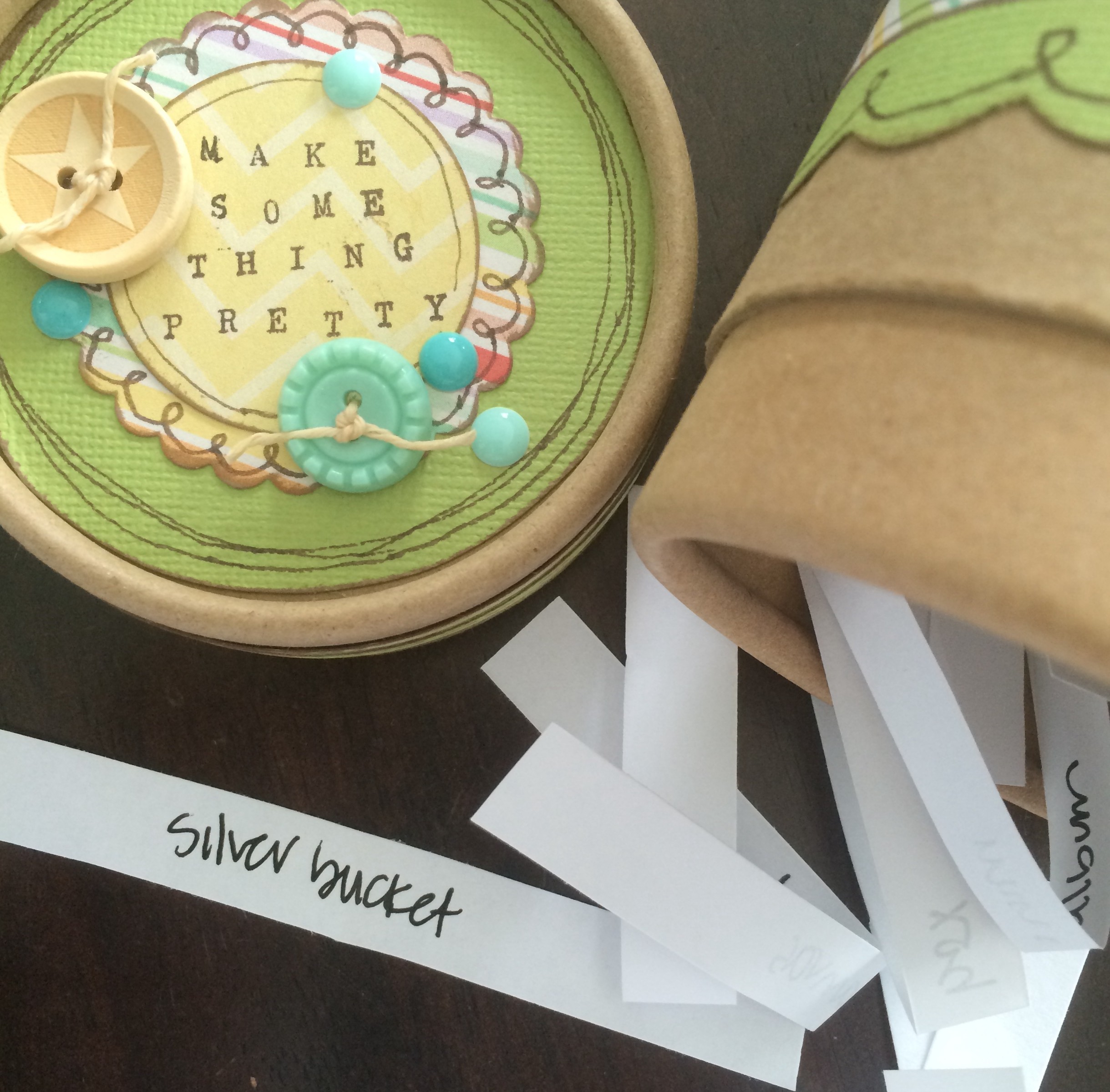 So this week we had a parent/teacher conference with all of Emily's 6th grade teachers. She's in a new school – and it's middle school, which is a tough transition. She LOVES her school and all of her teachers. They've been awesome, attentive, accessible and just plain fun.
I knew I wanted to bake a little treat to take to the meeting as a way of saying "thanks" for going that extra mile in helping her adjust and welcoming us to the school. When I drew my #craftyourstash prompt for this week – I instantly knew I wanted to transform this little bucket into a cookie carrier.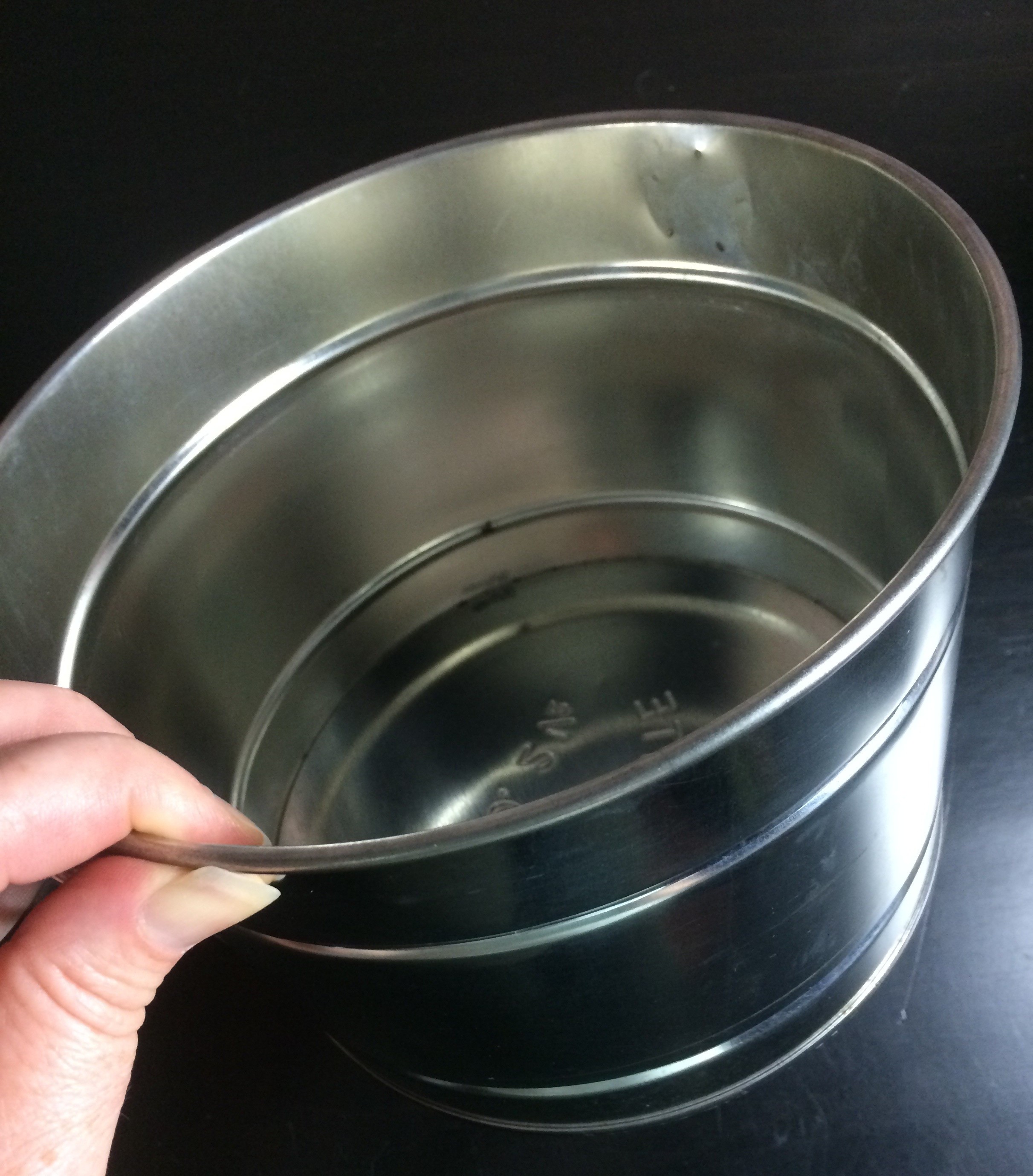 I think the bucket has been in my stash for a few years — and I think it may have had some sort of Christmas treat in it…I vaguely remember a red and white band around the middle with snowman on it. I think. It's been a while. And while I was able to recycle the paper part of the packaging, I couldn't get rid of the tin. Because — someday I knew I could alter in into something cute. Right?
Three — (or four, who's counting?), years later — here's what I did: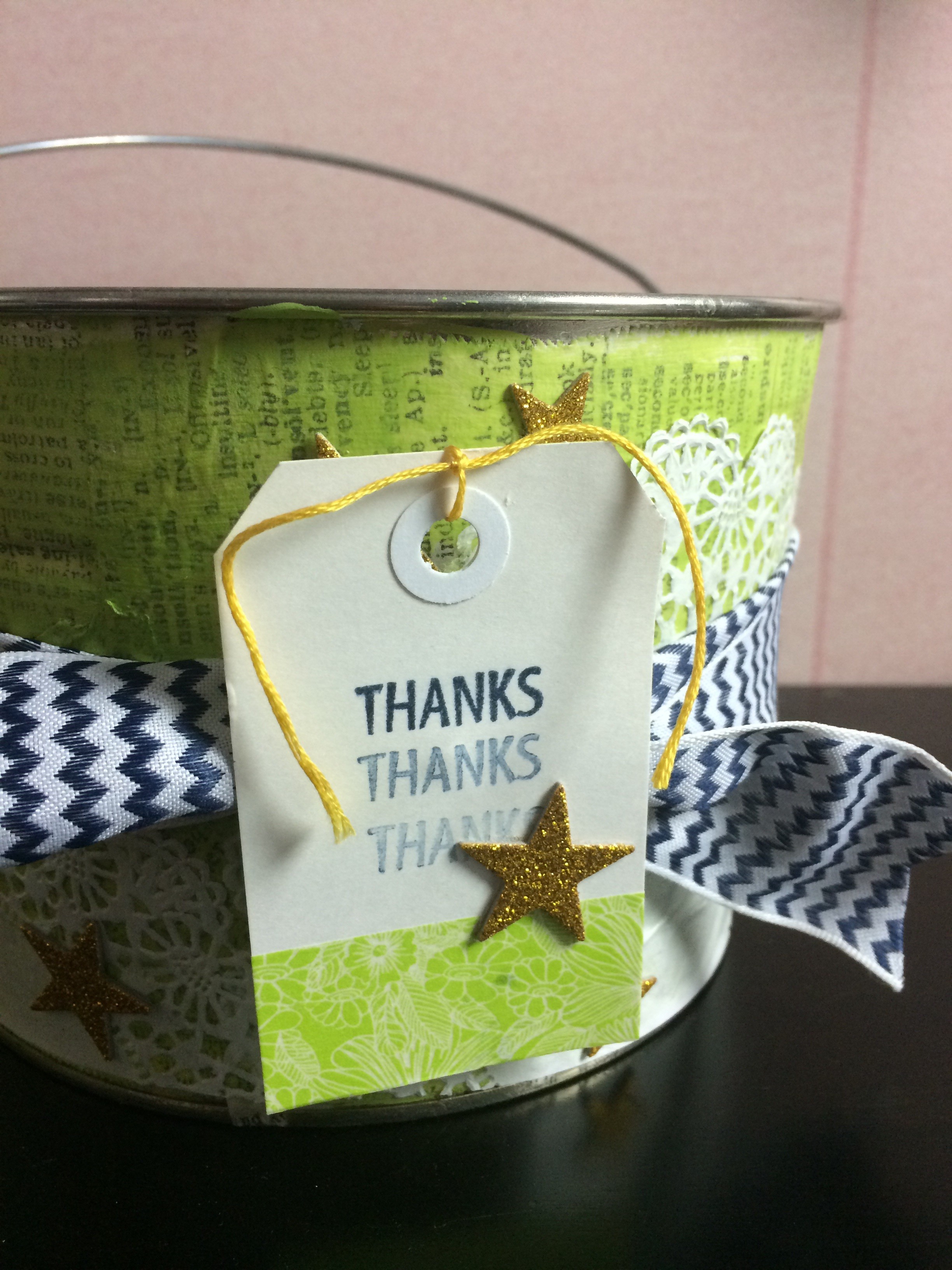 I took some Tim Holz tissue paper (LOVE THIS STUFF for a background), added a pop of lime green paint over the top and mod podged (is that a word??) some white doilies from Studio Calico, all around the base. Added a thick ribbon, some gold glittery stars and a quick hand stamped tag with a bit of washi at the bottom for a completed look.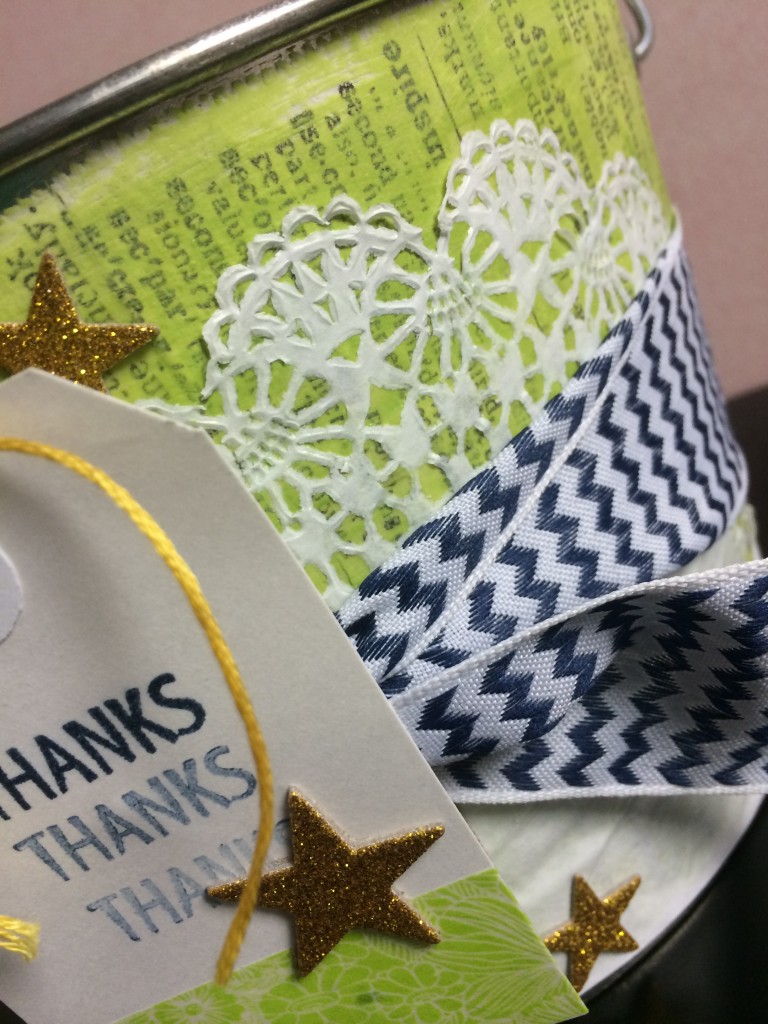 And the cookies. Oh. My. Heavens. I tried a new recipe I found on Pinterest – (dont'cha just love Pinterest?) They are completely decadent, totally Fall and just perfect. Brown butter, salted caramel snickerdoodles. Snickerdoodles have always been one of my favorites (it's a tough choice between that and peanutbutter – but if I could only have one for like, the rest of my life…it'd have to be snickerdoodles. And now that I've tried THIS recipe  from Two Peas and Their Pod – this is the one it'd have to be. True statement. Check them out over here.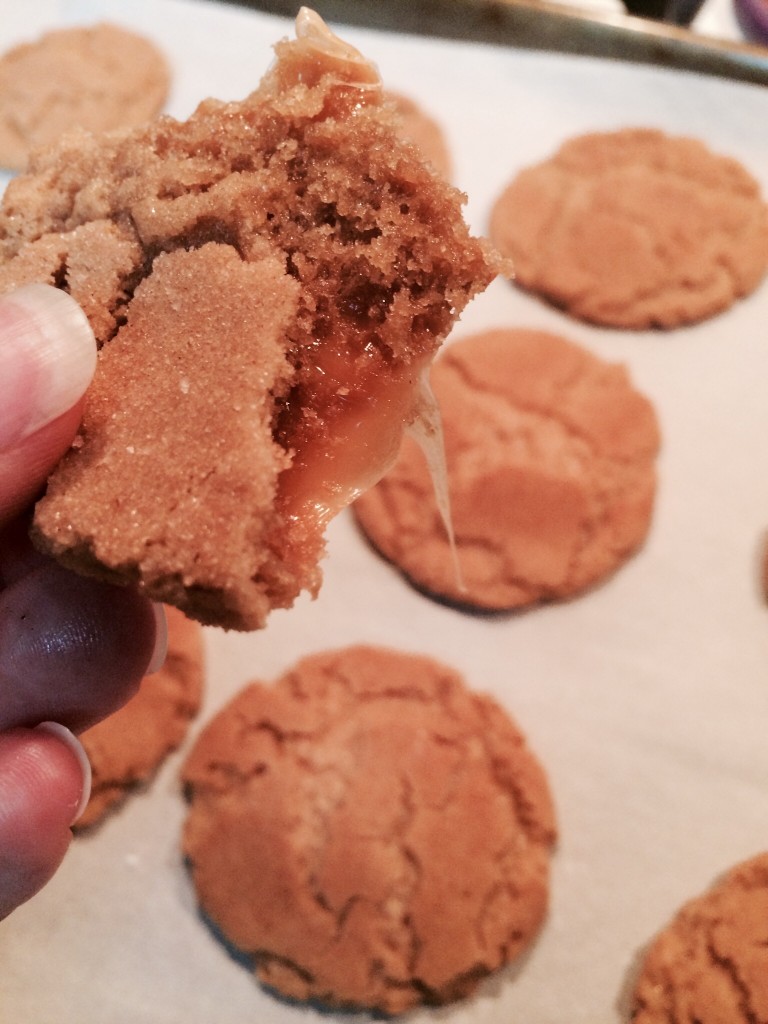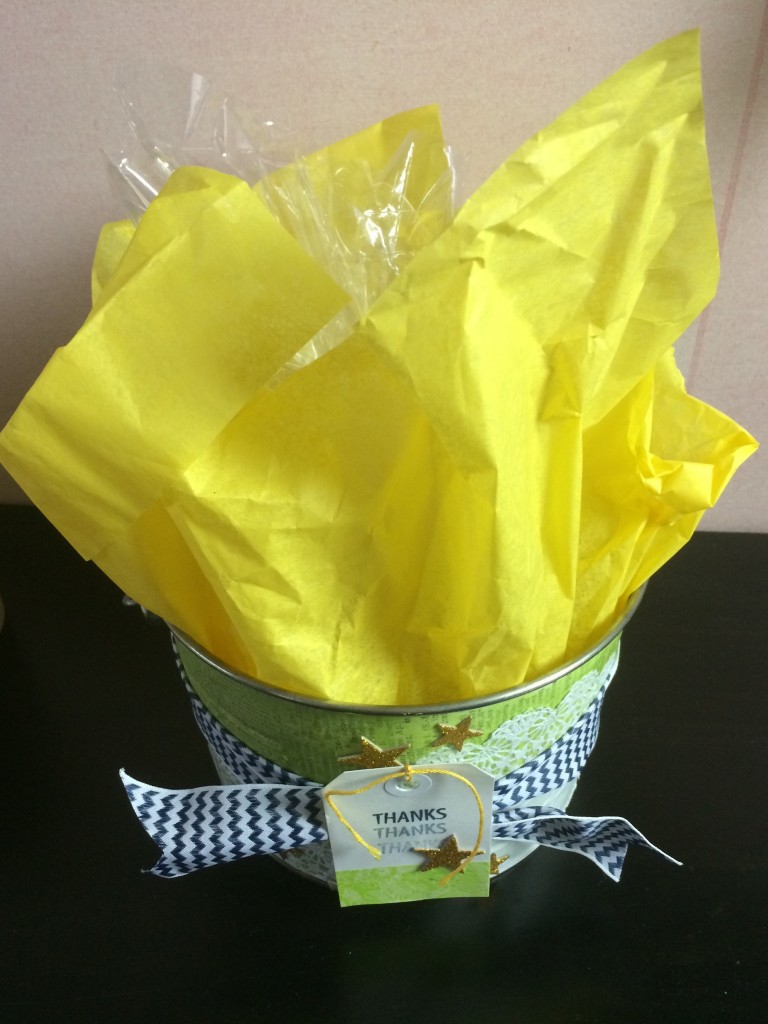 Hope you find some inspiration to craft something lying around in your stash this week. And – don't forget to go make those cookies — you'll be thanking me later.